What is the interior design of CUT?
Answers from Our Experts (1)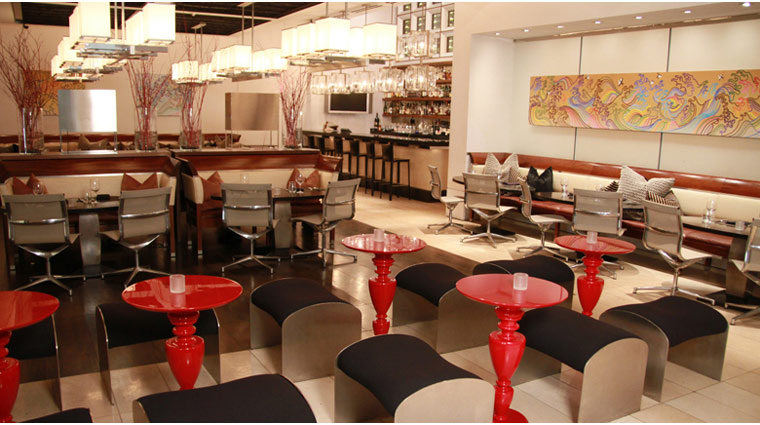 ©FiveStarTravelCorporation
CUT's interior design is very square — but not in the slangy sense. Virtually everything in the restaurant has a square or rectangular shape to it, from the booths to the chandeliers. In fact, you won't find a curved line in the entire steakhouse save for the plates. Square picture frames feature dramatic, black-and-white photos of landscapes. Several chandeliers hang from the ceiling, each composed of individual glass cubes. Mirrors in the back and to the left of the entrance make the space appear even larger, though you won't have to worry about other diners quashing your conversation, as tables at CUT have adequate space between them. CUT's overall design has a very masculine, but modern feel to it that is both inviting and strong.