What are the five best amenities at Canyon Ranch SpaClub?
Answers from Our Experts (2)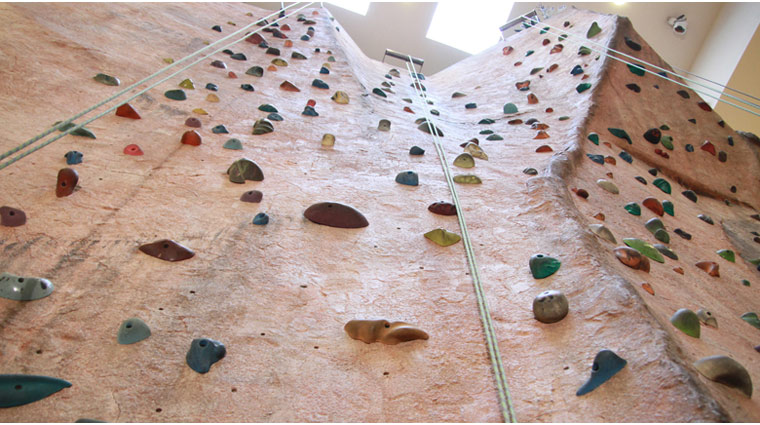 ©FiveStarTravelCorporation
Canyon Ranch SpaClub at The Venetian & The Palazzo earned its Forbes Travel Guide Four-Star rating based on a variety of factors; among those, the terrific amenities the spa offers. With that in mind, here's our list of the five best amenities at the Canyon Ranch SpaClub:

1. Rain experiences. Three different settings transport you to three different locales, all in one shower: Cool fog, tropical rain and Caribbean storm. Each experience incorporates different temperatures and styles of water, with sounds and flashing lights making for a total sensory experience.

2. Wave room. It looks sort of like a planetarium, with the central pond projected onto the canopy ceiling, but the curved chaise lounges and the calming effect of breaking waves will help you relax quicker than your college astronomy class ever did.

3. Salt grotto. This co-ed space at the Las Vegas spa uses heated benches and negative ions — meant to simulate sitting seaside — to help you relax without having to sweat in a sauna or steam room.

4. Igloo. Kept between 41 degrees and 45 degrees, the igloo provides a chilling wakeup call, right next to the crystal steam room, that reminds your skin and senses that there's more to heat experiences than just being warm.

5. Steam room. Naturally, the crystal steam room is filled with steam. But really, there was enough steam in the steam room to prevent us from seeing if other people were in the room — it was that dense. There's no need to be shy when you can't even see six inches in front of your face; plus, just breathing that steam in deep helps clear your passageways and gets you on your way to sweating out more toxins.
The five best amenities at Canyon Ranch SpaClub are Aquavana Experience, Canyon Ranch Salon, Canyon Ranch Grill, Co-ed Conservatory and Canyon Ranch Healthy Feet.