What is the design style of The Beverly Hills Hotel?
Answers from Our Experts (1)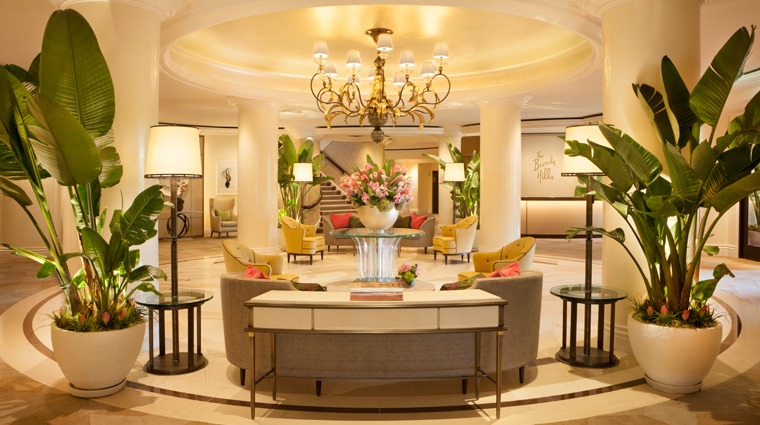 ©The Beverly Hills Hotel
Hidden behind a wall of 80-year-old palm trees and banana plants, The Beverly Hills Hotel flaunts its Spanish mission design style. Known as the "Pink Palace" for its unique rosy-hued interior and exterior, the Five-Star hotel opened in 1912 and has a history of hosting famous faces through the golden ages of Hollywood. Located at the epicenter of Beverly Hills — near Rodeo Drive, Sunset Boulevard and Beverly Drive — The Beverly Hills Hotel blends in with the landscape, giving it a private, secluded feel. Even the sign in the front is overgrown with lush banana plants.

There's a red carpet at the entrance to the hotel, so you'll feel like a star as you make your way into the retro, well-lit lobby, where you'll find plush mauve chairs and a green and mauve carpet with the famous banana leaf pattern, which is found throughout the hotel.

You'll get the boutique property feel at The Beverly Hills Hotel, too, as there are fewer than 200 guest rooms and private bungalows, many of which have hosted stars such as Marilyn Monroe and billionaire producer Howard Hughes. Your experience will feel personalized; the concierge is willing to help you do everything from find theater tickets to snag a restaurant reservation to plan a boat trip to Malibu. The hotel isn't overrun with people — it feels like a home away from home.