What are the five best things about a stay at The Beverly Hilton?
Answers from Our Experts (1)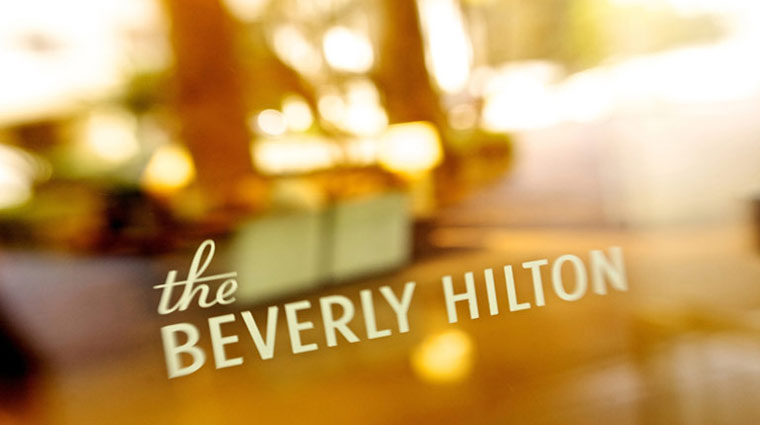 © Beverly Hills Hilton
Here's what we think are the five best things about a stay at the Four-Star Beverly Hilton:

1. The celebrity spotting. The Beverly Hilton is celebrity central. It hosts the Oscar luncheon and the Golden Globes, so you've likely seen it in the tabloids and on TV. Stars come by regularly for charity events, and to get gorgeous at the Bellezza Salon and Aqua Star Spa before hitting the red carpet.

2. The hotel's pool. Not only can you score free Wi-Fi while you sun, but you can also take a dip in Beverly Hills' largest heated outdoor hotel pool all year round. In the summer, the hotel hosts free "dive-in movies" twice a week at dusk, featuring flicks like Grease and Rebel Without a Cause that you can watch poolside. The pool also has its own claim to fame: Angelina Jolie jumped in for a celebratory swim — gown and all — after winning a Golden Globe.

3. The outdoor lounge. Trader Vic's outdoor lounge is a light-hearted throwback to '50s Polynesian style. Cozy up to one of the indoor semicircular booths and marvel at the retro tiki décor, or throw back one of the potent mai tais alfresco while lounging on the tan sofas with avocado-green and brown pillows that are situated around the pool. This outpost of the legendary lounge brand (which claims to have invented those signature mai tais) is the longest-standing Trader Vic's.

4. The pure nostalgia. The hotel's collection of Hollywood memorabilia cements its status as a historic hotel. Opened in 1955 by Conrad Hilton himself, The Beverly Hilton remains the most important hotel in the brand's collection, blending an updated contemporary style with reminders of its status as a power center in Hollywood. Throughout the hotel you'll see black-and-white vintage photos of celebrities such as Marilyn Monroe and Judy Garland. Near the entrance to the Circa 55 restaurant, you'll find an L-shaped glass case of goods that includes Fleetwood Mac's Grammy Award, Frank Sinatra's signed Anthology LP and a rare original Beatles poster that's signed by all four of the mop-topped singers.

5. The value. The Beverly Hilton offers one of the best values out of all the luxury hotels in the famously upscale neighborhood. For an average room rate of $295 per night, you can claim a bit of this storied real estate for yourself and revel in the Four-Star service delivered by the professional, affable staff.