What is involved in The Beverly Hilton's turndown service?
Answers from Our Experts (1)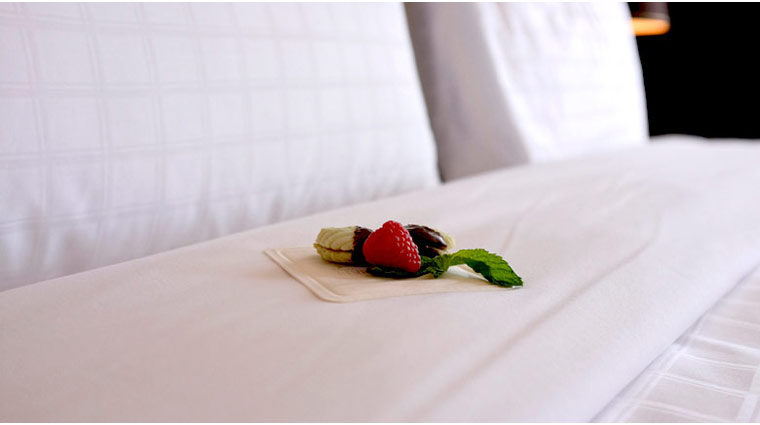 © The Five Star Travel Corporation
The Beverly Hilton's turndown service sets the stage for sleep. On a recent visit, the Bose Wave Music system CD/radio was playing some mellow music, the clear beaded bedside lamps were turned on and there was a note next to our pillow. The small paper had the following day's weather forecast — surprise, another sunny California day! — and included the times of sunrise and sunset. It also quoted the Beatles ditty "Golden Slumbers": "Golden slumbers fill your eyes; Smiles awake you when you rise." In addition, the gray throw on the bed was stowed away, our messy piles were neatened up and our ice bucket was filled. Unfortunately, we didn't get the chocolates that are supposed to come with turndown. Then again, housekeeping had to do a rush job; at check-in, we were asked if we would like turndown service, and of course we said yes, but it wasn't noted on our account. So we had to call down to request it again before bedtime, but the staff quickly came and turned down our bed so we could get those golden slumbers.