What is the locker room like at the gym at The Beverly Hilton?
Answers from Our Experts (1)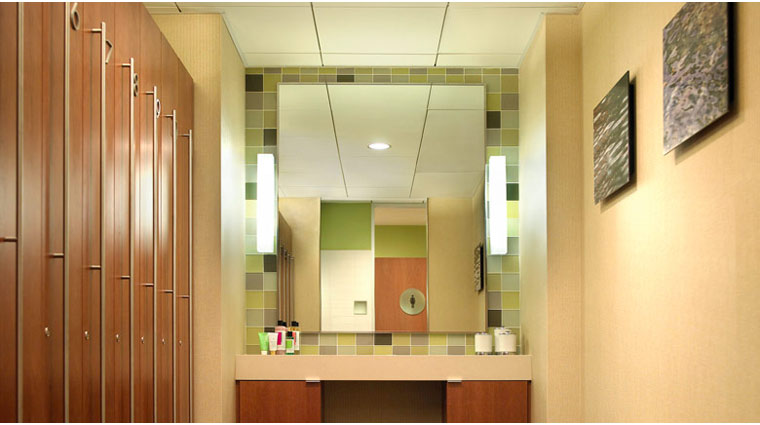 © Beverly Hills Hilton
The gym at The Beverly Hilton doesn't have a locker room, so you'll have to shower and change in your room. The gym does have a wall of wooden cubbies for you to store your stuff in while you hit the weights or cardio equipment. You don't need to worry about bringing water or a towel; the gym has bottled water in a fridge as well as a water station, and it's well-stocked with clean towels. The gym is on the smaller side but it has all the equipment you'll need for your workout, including a variety of Precor machines, strength training equipment and free weights. Each piece of cardio equipment has its own television and there are two big screen TVs to help you pass the time while weight training. If you want a personal trainer to work with, just ask the concierge to coordinate it for you.