What five things do we love about The Peninsula Beverly Hills?
Answers from Our Experts (1)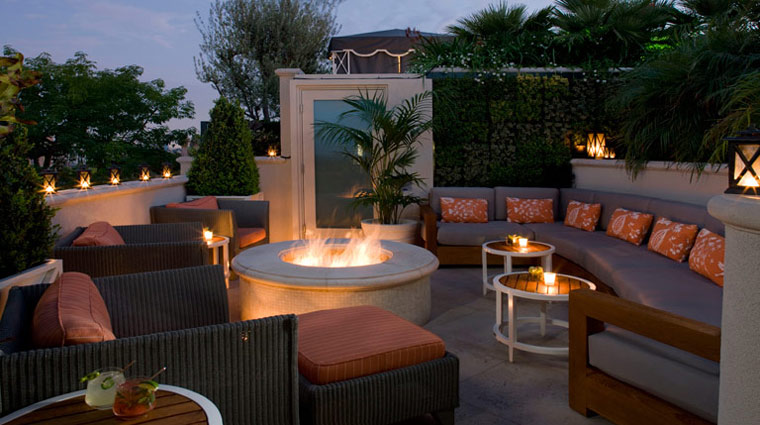 © ThePeninsulaBeverlyHills/VFMLeonardoInc
The Forbes Travel Guide Five-Star Peninsula Beverly Hills is simply lovely, from check-in to checkout, so it's hard to pick out just a handful of things that we really love. Here's our top five list:

1. The staff. The friendly staff makes your stay even better. From the bell staff, front desk team and concierge to the waiters at The Roof Garden and The Belvedere to the housekeeping group, you won't find nicer people to stay with for the evening. Above and beyond is the norm here, where an old-school commitment to service makes you feel welcome. They'll call you by name and remember what you like and don't like, so your next stay will be even more customized.

2. The villas. The hotel's villas are a unique getaway. The Peninsula Beverly Hills' villa suites are in a garden area behind the hotel with lush trees and flowers making it a secluded spot. You'll get all the same great services as you would in the hotel, but the villas allow you more privacy, more space and more of a residential feel with your own private front- and back-door entrances. Some villa suites come with their own Jacuzzi, kitchenette and dining room.

3. The Living Room. We love the Living Room. Right off the lobby, the salon is a sophisticated place to take afternoon tea, have a cocktail or a conduct a quick business meeting. Another great reason to hang out in the Living Room is that Antonio Castillo, the hotel's resident pianist, plays there Tuesday through Saturday starting at 8 p.m.

4. The Roof Garden. The Roof Garden is a must-visit. Located right next to the outdoor pool and Jacuzzi, this casual restaurant has outstanding views of downtown L.A. in one direction, Century City in another and the Hollywood Hills completing the set. An outdoor fire pit surrounded by couches makes for a romantic spot after dark, and during the day, it's perfect for a girls' lunch or some cocktails. The garden environment makes you forget that you're in a big city.

5. The service. The personalized service is outstanding. Have we mentioned that the staff here goes out of its way to please? It provides customized service, too, from monogrammed pillowcases to personalized welcome amenities. Kids especially love the special attention. Before you arrive, the reservationist will ask about what your child likes, and most likely, you'll find something waiting for him in the room — maybe his favorite book or a teddy bear to keep him company.