What is involved in The Peninsula Beverly Hills' turndown service?
Answers from Our Experts (2)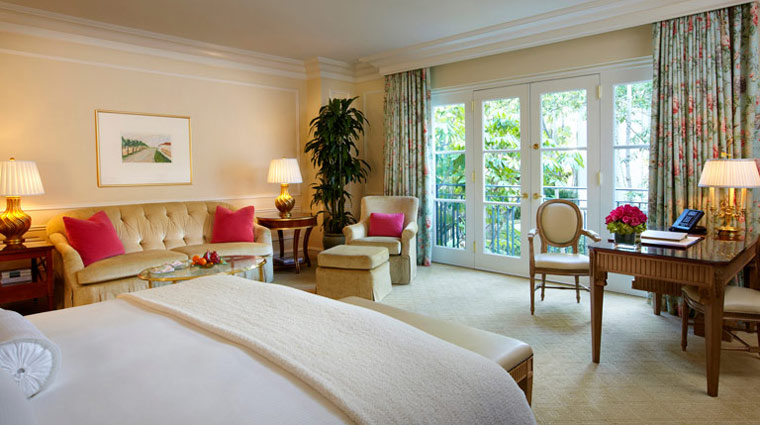 © ThePeninsulaBeverlyHills/VFMLeonardoInc
The Peninsula Beverly Hills really knows how to do turndown. As soon as you check in, you're asked when you'd like the service, so there's no chance you'll miss it. When you arrive back to your room later in the evening, you'll find that the drapes have been closed and the TV has been turned to face the bed. The remote is placed close at hand, as are the list of DVDs in the library and cable channels. You'll find a breakfast room service menu leaning against your pillow, along with a note card with the next day's weather forecast and a card you can fill out if you need help printing your boarding pass. Of course, the covers have been pulled back, ready for you to climb in for a good night's rest. You'll find a bottle of Fiji water on your bedside table along with a glass and a bottle of NeuroSleep, a nutritional supplement meant to give you everything you need for rest and renewal. The room and bathroom have been tidied, toiletries are replenished and anything in your room that's out of place will be neatly put back, saving you from bothering with any pesky before-bed organization.
Our housekeeping staff at The Peninsula Beverly Hills tidies up the room, replaces towels, makes the bed and leaves bottles of Fiji water and NeuroSleep on the bedside tables during turndown service.