What is the design style of The Peninsula Beverly Hills?
Answers from Our Experts (2)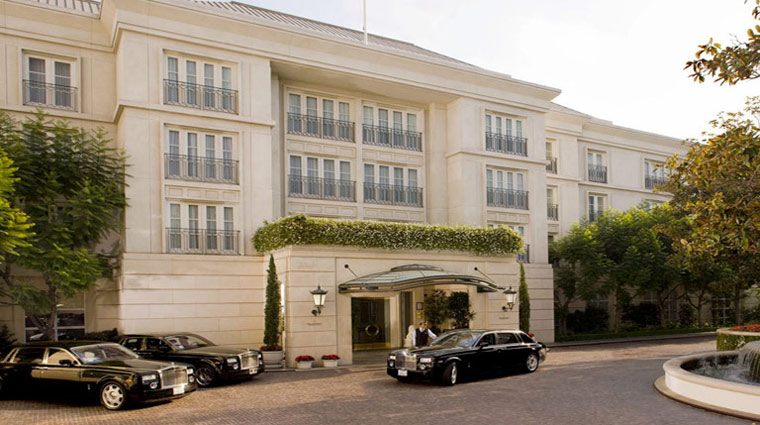 © ThePeninsulaBeverlyHills/VFMLeonardoInc
Beverly Hills is the neighborhood and it is in the hotel's name, so you would expect the design style at The Peninsula Beverly Hills to be nothing but luxurious. And it is. But in addition to the glamour you'd expect from the 90210 address, the Five-Star hotel is also an incredibly comfortable place that's welcoming. The traditional decor is regal and sophisticated, but not intimidating. Hidden away from the street, with a secluded front drive and a garden in the back, The Peninsula Beverly Hills is the perfect hideaway for celebrities or VIPs who want to escape the limelight and just relax in a beautiful environment. But it doesn't mean the style is laid-back. You'll find grand mirrors, Oriental rugs and Asian artwork in the public areas of the hotel.

The guestrooms are classic, with floral drapes on the windows, white moldings on the walls and linen canopies on the beds. Here, you'll see more marble and graceful furniture, seemingly out of another era of grand luxury. The Belvedere restaurant, The Club Bar and the lobby Living Room all have grand floral arrangements and lavish features, including marble floors and crystal chandeliers. The grand piano and tufted curved arm sofa in the Living Room transport you to a time where women are ladies and men are gentlemen. The hotel has that glamorous old Hollywood feel from an era long ago but is filled with technology and features of today.

The Peninsula Beverly Hills underwent an elegant renovation of all 193 guest rooms, suites and villas in 2011 and the first quarter of 2012. The new look celebrates color and enhances the connection between the sunshine-filled interiors and surrounding tropical gardens, yet retains the hotel's original aesthetic of classic elegance and intimate comfort in a setting evocative of a glamorous Beverly Hills estate.