What is the interior design of the Belvedere?
Answers from Our Experts (1)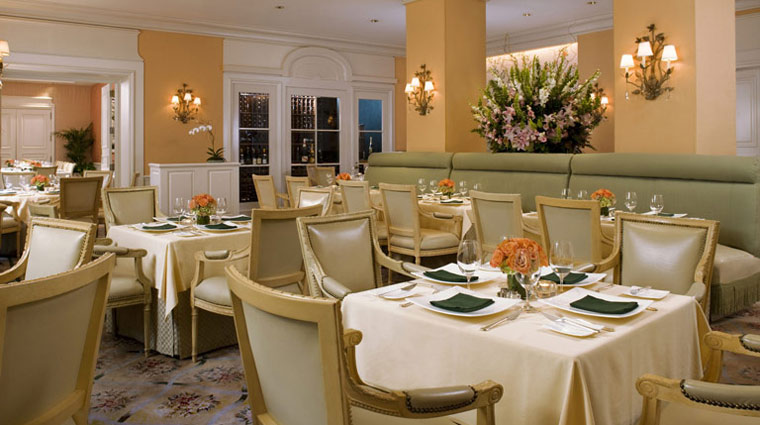 © ThePeninsulaBeverlyHills/VFMLeonardoInc
The Belvedere isn't set inside a garden, but its interior design certainly makes it feel like one. As you walk into this Beverly Hills institution, set inside the Peninsula hotel, you'll be greeted by a large colorful floral arrangement, filled with purples, greens and yellows from the large sunflowers. The chic room is brimming with blooms — on the tabletops, in the paintings and on the carpeting. The cream walls, a canvas for the room, have white-framed, floral mural-like paintings. It's bright and cheery, yet inviting and comfortable, with a touch of English countryside to boot. During the day, the dining room feels more garden party, and by night, with the lights turned down, it becomes sophisticated and romantic. Floor-to-ceiling windows and French doors open up to the covered back patio, blocked off with white lattice and lots of hanging plants and flowers, where you can enjoy your meal with a breath of fresh air. Pale peach, sea green and cream tones sweep through the interiors of both rooms, creating a warm, elegant space — perfect for a client luncheon or a visit with friends.