Does The Peninsula Beverly Hills Spa have a pool that I can use?
Answers from Our Experts (1)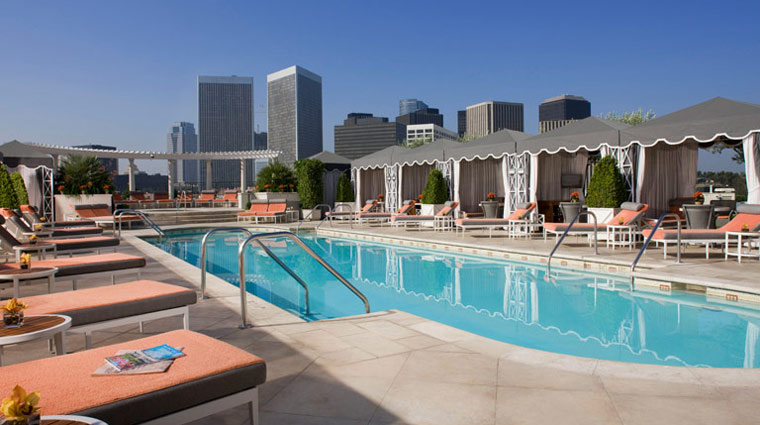 © ThePeninsulaBeverlyHills/VFMLeonardoInc
The Peninsula Beverly Hills Spa has a beautiful pool, located on the fifth floor rooftop that only guests of the hotel can use. The pool stretches 60 feet by 20 feet and has a whirlpool at the end. The pool is four feet deep and there's no lifeguard on duty; so parents should always be watchful of their children. Twelve private cabanas surround the water — rent one for a luxurious pool day. The cabanas come equipped with flat-screen TVs, DVD players, cordless phones, a lounge chair, a table with chairs and a refrigerator stocked with refreshments. The cabanas also have a heating and cooling system so regardless of the temperature outside, you'll be comfortable inside the cabanas.

The pool also offers amenities that you'll need for fun in the sun — towels, bottled water and sunscreen are complimentary and available at the front desk. There isn't much shade at all by the pool, so don't forget to load on your sunscreen or rent a cabana to hide under.