What are the best things to eat and drink at The Venetian Macao Resort Hotel?
Answers from Our Experts (1)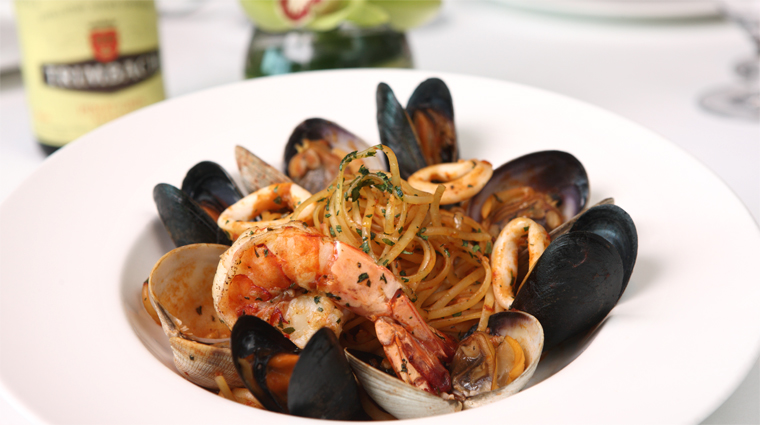 © TheVenetianMacao
If there are five things you should eat while at Forbes Travel Guide Four-Star The Venetian Macao Resort Hotel, these are definitely the dishes:

1. Barbecued Pork Buns. A Cantonese specialty, the flavorful and juicy meat is wrapped in a bun that's usually baked or steamed.

2. Hand-Pulled Noodles. Head to North, where you can watch a chef make fresh noodles just for you.

3. Dim Sum. Head to the Imperial House Dim Sum to sample some of the local cuisine.

4. Char Grilled Kurobuto Pork Chop. Served with an apple and mustard sauce, it is a thick-cut pork chop that's a hearty and satisfying meal.

5. Churrasco. Brazilian barbecue meat is cooked and then scraped off of a skewer directly onto your plate.