Are there places to sit while we wait for a table at Aurora?
Answers from Our Experts (1)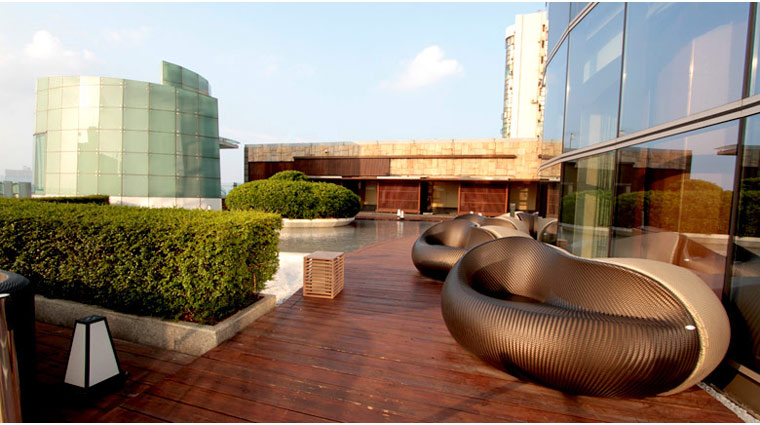 © The Five Star Travel Corporation
Come early to Aurora, the upscale Italian restaurant at Altira Macau, and you can choose from one of the restaurant's many bottles of wine while you sit at the long, curving bar. Or request one of the comfortable settees on Aurora's outdoor patio, which is located on the tenth floor of the hotel and has superb views of the skyline and sea. Or take the elevators to the hotel's 38 Lounge, located on the 38th floor of the glass and steel skyscraper, where craft cocktails and live music are offered each night. 38 Lounge also has outdoor seating, and in our opinion, this is the best place to take in the views before heading down to a dinner of precisely crafted pastas and seafood.