What are the table settings like at Aurora?
Answers from Our Experts (2)
Altira Macau's signature Italian restaurant Aurora exudes modern elegance in its contemporary design and sophisticated approach to fine dining. That elegance is reflected in the table settings, which impress without distracting from the restaurant's centerpiece: delicious fare from chef Michelle dell'Aquila, whose southern Italian roots are realized in the rich flavors and textures of Aurora's Puglia-inspired cuisine.

Our Forbes Travel Guide editors loved the stylish but simple table settings at Aurora, which have soft-orange placemats set with white, oversized circular plates with silver trim and a folded black napkin on top, silverware on either side of the plate and two different-sized wine glasses.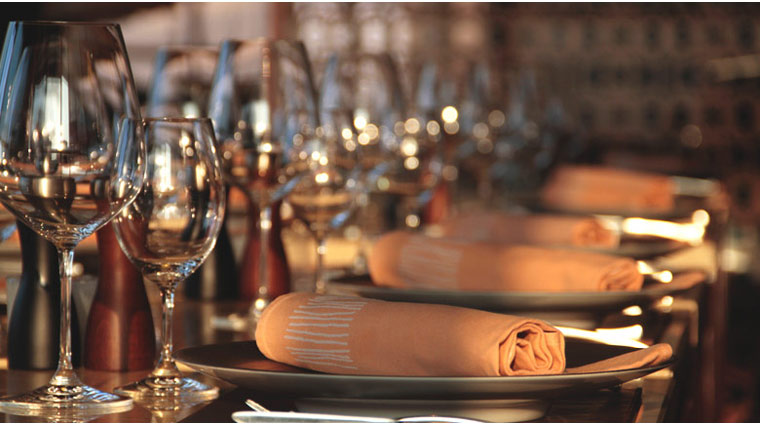 © The Five Star Travel Corporation
Our table settings at Aurora restaurant reflect the attitude of the restaurant: elegant and luxurious. From the moment you sit down (and after you take a moment to stare out of the floor-to-ceiling windows at the view), you will notice a table setting that is simple and contemporary. We pay attention to detail, right down to the plates your food is placed on. Plates are Ercuis and Hermes (why shouldn't luxury extend to dinnerware?), perfectly complimenting the delicate creations of Italian fare prepared by chef Michele dell'Aquila just for you.