What is the waiting area like at Altira Spa?
Answers from Our Experts (2)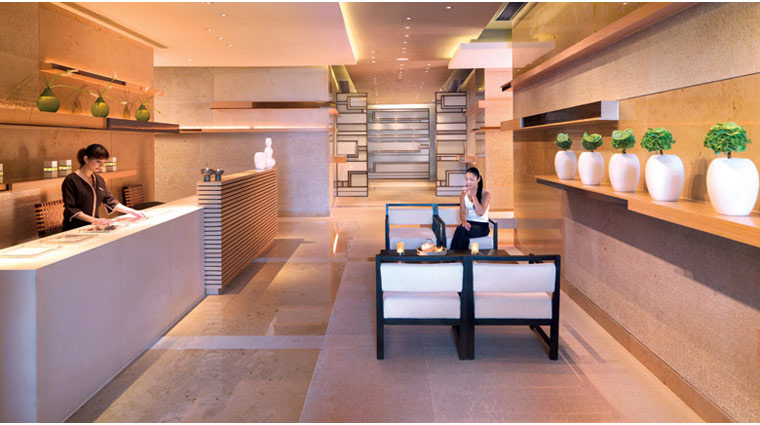 © AltiraMacau/Melco Crown Entertainment
Walk into the sleek, modern Forbes Travel Guide Five-Star Altira Spa, and find a waiting area located right in front of the main desk. The room's floors and walls covered in a neutral-toned marble with modern, plush chairs and coffee tables. Candles flicker and there are plenty of books to peruse while you're waiting. The space features high ceilings and a relaxing atmosphere with soft music playing, soft hues of cream, brown and beige. Vases of flowers are peppered with throughout. This is where you'll check in, fill out paperwork and wait for your therapist to bring you back to your treatment suite.
The waiting area of any spa sets the tone for the rest of your experience, which is why we designed ours at Altira Spa to exude tranquility and luxury. The smell of geranium, lemongrass, lime and bergamot fill your nose and awaken your senses. Our sleek, light wood finishes in the reception area are accented by cool creams and rose gold, and gardenias serve as the centerpieces. Upon your arrival at Altira Spa, you will be greeted with a cool peppermint-scented towel, a warm cup of tea to sip and forms to fill out regarding your specific preferences during your treatment. We hope that our welcome treatment upon entering the spa will prove an accurate prelude to the luxurious and personalized treatment you will receive during the rest of your time with us.