What are the five best things to eat and drink at Trump International Beach Resort?
Answers from Our Experts (1)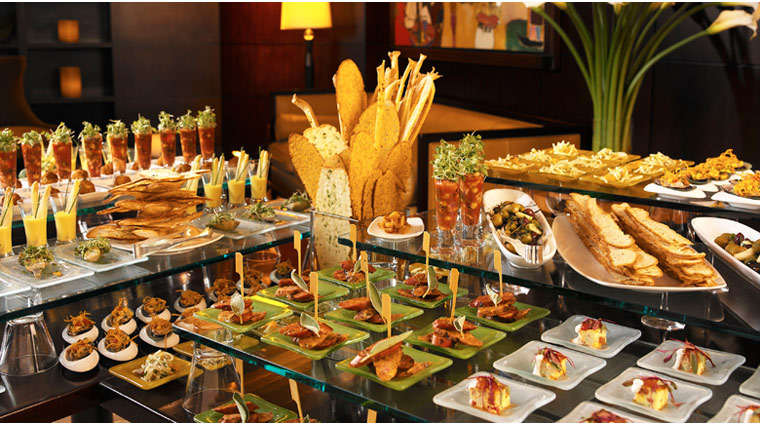 ©TrumpInternationalBeachResort
Food is plentiful at Trump International Beach Resort, whether you plan to pick on finger-foods poolside, or enjoy a full meal at one of the Forbes Travel Guide Four-Star hotel's restaurants. Don't miss our favorites:

1. Breakfast buffet at Neomi's: The breakfast buffet, served every Saturday and Sunday, is a grand affair, complete with omelette stations, hot dishes (pancakes, meats and crepes), and plenty of fresh fruit and pastries.

2. Pina Coladas: Gili's Pool Bar & Grill offers 12 different types of pina coladas to quench your thirst during the hot Florida days. We're partial to the original, but we hear the various fruit-infused creations are fan favorites.

3. Sushi: Fusion, the hotel's sushi bar and lounge, offers a variety of fresh sushi and sashimi every day. Don't miss the chef's special roll (changes daily) or enjoy the classics, such as the spicy tuna roll.

4. Mac-n-Cheese: The truffle mac-n-cheese from Neomi's is pure indulgence. For an extreme experience, add a side portion of the restaurant's truffled mashed potatoes with garlic.

5. "Kids" Basket: One of our favorite options is the "kids basket," part of the room service menu but also available at any time for your little ones. The basket comes with peanut butter and jelly finger sandwiches, tuna salad sandwiches on white or wheat bread with American cheese, potato chips, baby carrot sticks with ranch dip, fruit cocktail, jumbo chocolate chip cookies and a choice of fruit juice.