What is the interior design of Il Mulino New York?
Answers from Our Experts (1)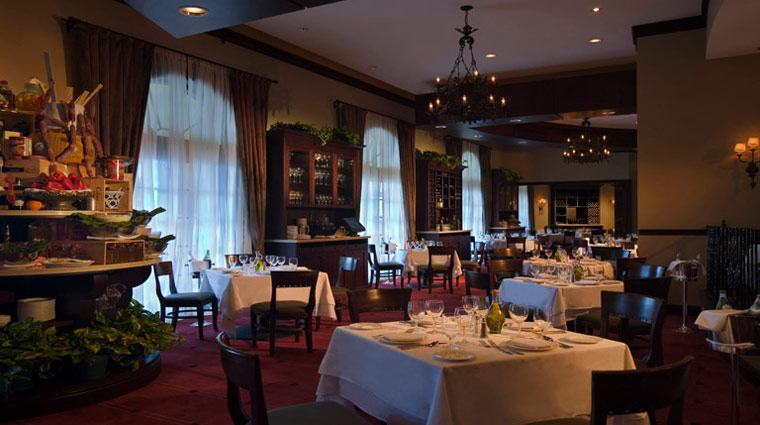 © 2011 Acqualina Resort & Spa on the Beach.
The interior design of Il Mulino New York, a Forbes Travel Guide Recommended restaurant inside Acqualina Resort & Spa, transports you out of Miami and if not all the way into Italy, at least to the proverbial New York City Italian haunt. The design is quite the opposite of the bright and beachy (but still sophisticated) Acqualina Resort & Spa overlooking the Atlantic Ocean. Reminiscent of the original Il Mulino in Greenwich Village, the design is traditional with dim lighting, orangey-red carpets, tapestry wall hangings and cast iron railings. There's the requisite dark woodwork, dim lighting from wall sconces and a single rose on each white tablecloth table. To remind yourself you are still in Miami, ask for a seat on the terrace, where you'll have a view of Acqualina's pool and the Atlantic Ocean. It's the perfect spot to sip on housemade grappas and limoncello while enjoying the ocean breeze. You won't find that in Greenwich Village.