What are the rooms like at Meadowood Napa Valley?
Answers from Our Experts (1)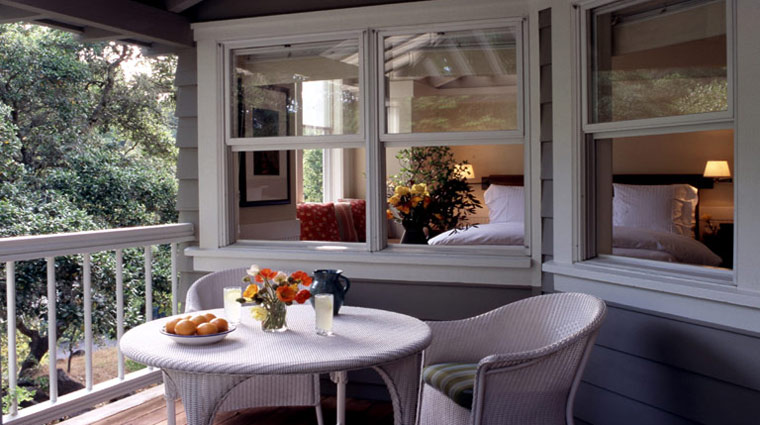 © MeadowoodNapaValley
There are so many different types of lodging here that it's hard to say exactly what rooms are like at Meadowood Napa Valley. The most basic rooms, the Studios, have a queen bed, wood-burning fireplace, sitting area, bar, and private porch, along with a small bathroom that contains a shower and vanity. Studios book for about $600. The next level up are the newly renovated Lawnview Terrace and Lawnview Alcove rooms, which start at a little over $950 per night. These rooms are extremely luxurious, and at most hotels, they'd be considered suites. These rooms all within the resort's Croquet Lodge, and have California king beds, stone wood-burning fireplaces and outdoor patios, along with combination shower-tubs and double vanities.

At the high end, rooms at Meadowood Napa Valley get pretty expensive. Rooms like the Meadow and Conifer are available for $1,400 a night and up, and feature amenities like California king beds, private patios, large fireplaces, freestanding bathtubs, and sleeper sofas to accommodate extra guests. If you want the most luxurious room the resort has to offer, the Estate Room is a $1,700 a night marvel with walk-in closets, private terrace, king bed, wood-burning fireplace, two-person soaking tub, heated floors and its own dining area with wet bar. Just be careful you don't spend your entire vacation inside, wondering at all the amenities.