What is the design style of Meadowood Napa Valley?
Answers from Our Experts (2)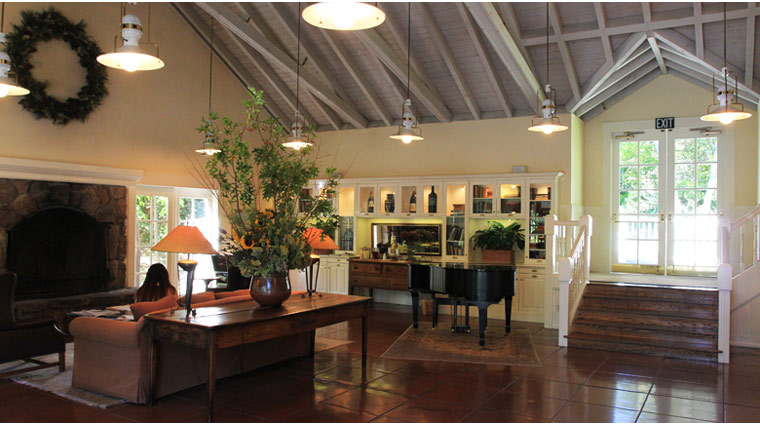 © The Five Star Travel Corporation
The design style of Meadowood Napa Valley is mid-century upscale American — think sprawling resorts in the Adirondacks during the 1950s. Instead of large hotel complexes, the resort is comprised of private cottages and slightly larger lodges that dot the expansive property, nestled among the trees for the utmost privacy and quiet. You'll find lots of pretty little wooden "houses" tucked away all over the place — even around the golf course — all of them with gardens, terraces, or access to the croquet lawn and fairway.

Inside, the quarters are meant to feel airy but warm and a little traditional, too. There are high, vaulted ceilings (a Napa architectural staple), portrait windows and French doors that open directly onto gardens and terraces, along with open floor plans that make even the basic rooms feel expansive. To anchor the space, the hotel has added rustic California antiques like coffee tables made of rough-hewn beams and beautiful all-hardwood dining sets, as well as overstuffed couches and chairs upholstered in rich tapestry fabrics or leather. The focal point of the rooms and suites are the enormous, beautifully constructed wood-burning fireplaces. They recall an earlier era, but the luxury of a real blaze in the hearth is rare indeed for modern hotels.
The design style of Meadowood is a blend of indoor-outdoor living, hosting cozy yet luxurious cottages, elegant suites and spacious lodges in a private, natural setting.