What are five things to know about The Hermitage Hotel?
Answers from Our Experts (1)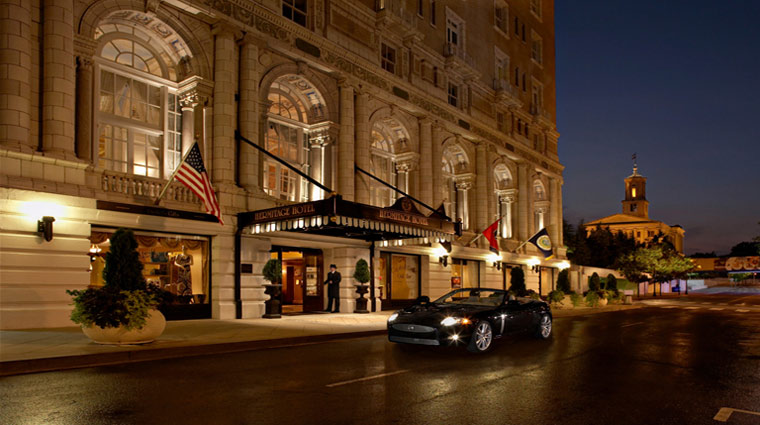 ©TheHermitageHotel
The Hermitage Hotel is hands-down Nashville's best place to stay. So before you pack your bags to leave, prepare to make the most of your visit. Here are five things you should know about the Forbes Travel Guide Five-Star hotel:

1. The Hermitage Hotel impeccably mixes old and new. While the hotel is 100 years old, the rooms were entirely redone and reconfigured in 2003, so the building's history is tastefully retained while modern amenities abound.

2. This hotel reflects the city that surrounds it. Nashville is not a formal, uptight city, ergo The Hermitage Hotel is not a stuffy hotel. Rather, this historic hotel wears its luxury with ease, delivering services and amenities that are inclusive and approachable.

3. You'll want to take the menus from the hotel's restaurant, the Capitol Grille, and bar, the Oak Bar, home to be framed and displayed on a wall for your houseguests to admire. Printed and designed by Hatch Show Print, one of the country's oldest working letterpress shops that has been operating in Nashville since 1879, the menus are quintessential, iconic Nashville.

4. The bathrooms will surprise you. Though this is a building that's more than 100 years old, the bathrooms at this luxury Nashville hotel are spacious thanks to a renovation in 2003 that increased their size. The bathtubs are so deep and the marble that surrounds them so crisp and clean, you may be tempted to spend your entire vacation relaxing in what feels like a spa.

5. Speaking of bathrooms, this hotel has an award-winning one. The men's bathroom outside the Oak Bar, which has been named by many organizations one of America's best bathrooms, was renovated in the 1930s when Art Deco was all the rage. The spacious room's ornate lime-green and black tiles have been well-preserved; even ladies will want to take a peak at this period masterpiece.