What do we love most about The Hermitage Hotel?
Answers from Our Experts (1)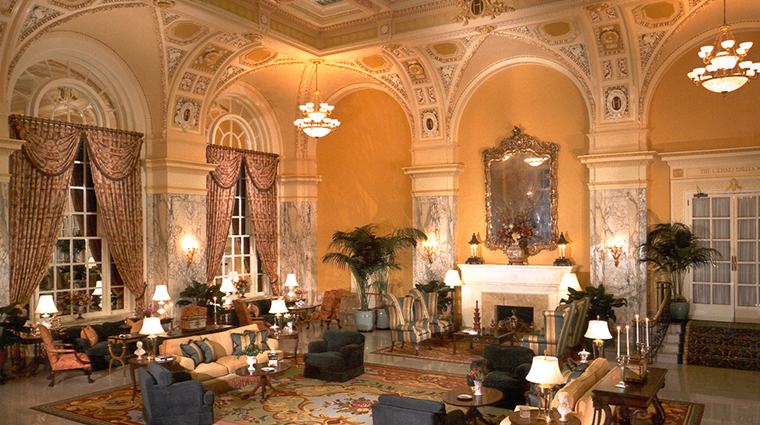 ©TheHermitageHotel
With its long history and authentic brand of southern hospitality, there's a lot to like about The Hermitage Hotel in Nashville. Here's a quick list of the top things we love most about the Forbes Travel Guide Five-Star hotel:

1. The authentically friendly staff. Those traveling to Nashville from more aloof locales might find themselves taken aback by the genuinely outgoing and helpful staff. The angle is simply to share with each guest the charms of the historic hotel at which they work and the unique, music-focused city of Nashville. The hotel's general manager, Greg Sligh, has somehow managed to train a staff that is comfortable being themselves while still delivering polished, Five-Star service, which is something that will give your stay a sense of place. Ask anyone in the hotel business and they'll tell you that's a feat that's harder than it looks.

2. The hotel's history. The Hermitage Hotel first opened its doors in 1910 and was for years the premier place to stay in Nashville. The grand structure came dangerously close to being torn down at the turn of the millennium, after years of neglect left it in sorry shape. An investment group bought the building and renovated it, maintaining the grand character while modernizing the building, making this luxury Nashville hotel a rare thing: a historic hotel that's comfortable, not stuffy.

3. The bathrooms. The Hermitage had 250 rooms when it opened in 1910; today it has 122. The building's 2003 renovation was devoted to creating room sizes that modern travelers have come to expect, and that means building spacious bathrooms. The marble clad, light and airy bathrooms now have separate water closets, soaking tubs and flat-screen TVs.

4. Local flavor. From the locally-produced treats by Nashville chocolatier Olive & Sinclair that are left at turndown to the goods in the onsite shop Rachel's Gifts, The Hermitage is devoted to supporting local businesses. So you won't have to venture far to find a unique souvenir to bring home.

5. The food. Executive chef Tyler Brown oversees the kitchen at the hotel's onsite Forbes Travel Guide Four-Star restaurant, Capitol Grille and the Oak Bar, where he has created a menu of updated Southern recipes made with only fresh, sustainable and organic-whenever-possible ingredients. Hitting the Oak Bar when he's made a batch of his caramel bacon popcorn is a local obsession; take our advice and make it yours, too.