What is the interior design of Eleven Madison Park?
Answers from Our Experts (1)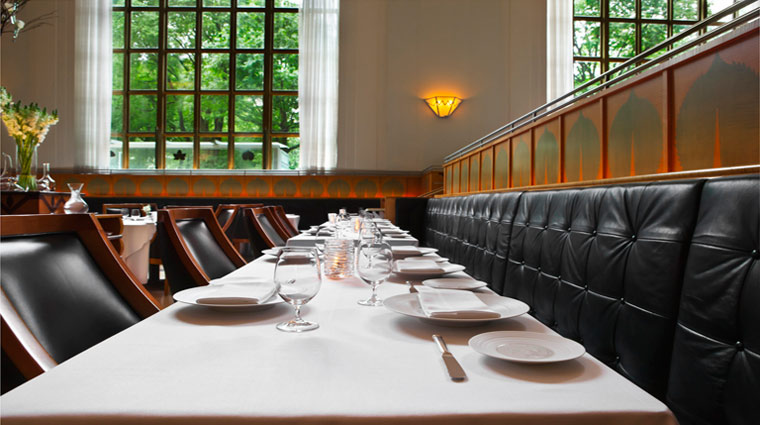 ©ElevenMadisonPark
Eleven Madison Park is housed in an impressive Art Deco building in New York's historic Flatiron District. The Forbes Travel Guide Five-Star contemporary French restaurant is right at home in the distinctive building with a marble entrance and tall windows overlooking the park, allowing in a flood of natural light. Each of the second-floor windows features meticulously carved limestone grills, leaving no doubt that the building is an architectural gem, perfectly complementing the carefully architected cuisine inside.

In Eleven Madison Park's dining room, the Art Deco details like inlaid wood and the gold leaf ceiling are the focus and are highlighted with simple décor — you're likely to spot tall flower and twig arrangements throughout the restaurant, though the color and style changes with the seasons. Chairs and banquettes are made of rich black and brown leather and you'll see elements of the four-leaf motif that adorns the New York restaurant's menu throughout the space.