Does The Peninsula Spa New York have a pool that I can use?
Answers from Our Experts (1)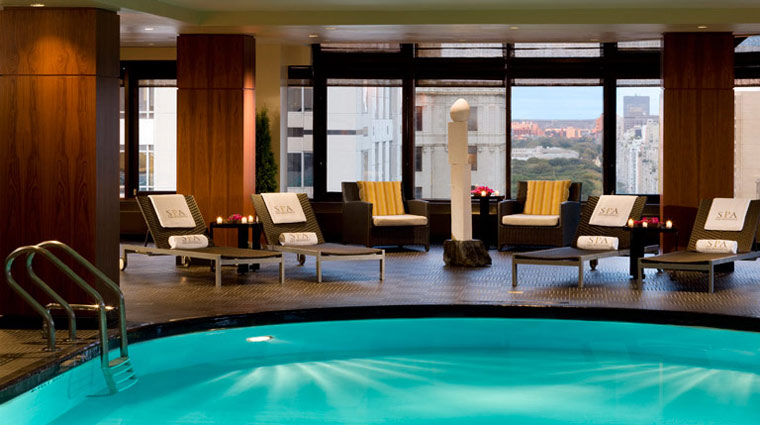 ©ThePeninsulaNewYork/FMLeonardoInc
The Peninsula Spa New York has one of New York City's best rooftop pools. This glass-encased, 42-foot natatorium offers the perfect end (or start) to a spa day. Book any of the two-hour signature sessions at this Forbes Travel Guide Five-Star spa — treatments run the gamut from a Swedish deep-tissue massage to Thai-inspired oil and mud wraps — and you'll not only get access to the pool, but you can also work out in The Peninsula's state-of-the-art fitness room or join a class in the movement studio, which also has floor-to-ceiling windows. You're sure to work up an appetite after an intense swim, so order lunch from the inventive spa menu offered on the pool's deck.