What is the waiting area like at The Peninsula Spa New York?
Answers from Our Experts (1)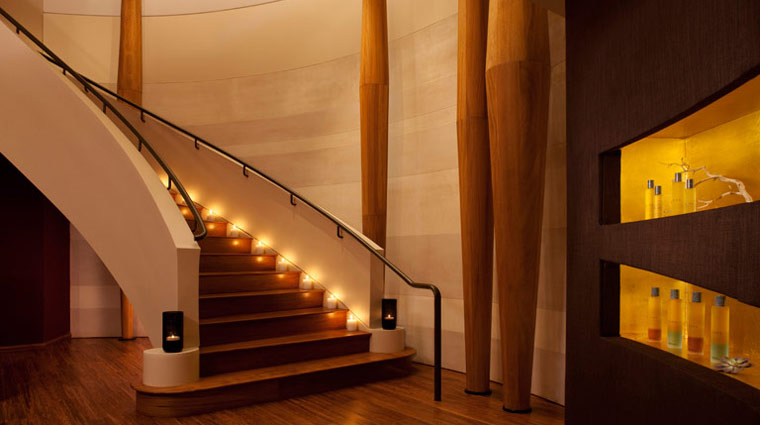 ©ThePeninsulaNewYork/FMLeonardoInc
The waiting area at The Peninsula Spa New York is easy on the eyes. Enter this rooftop haven and you'll see teak-tree sculptures, glowing, gold mosaic-tiled walls and modern Asian-inspired décor, all of which set the tone for a soothing experience. Besides the impressive list of spa services, the Forbes Travel Guide Five-Star spa offers an aromatherapy steam room and sauna, and the glass-encased 42-foot pool and fitness center are also yours to explore. Check in for your treatment and you'll be guided to the Asian Tea Lounge. This eastern-inspired room — decorated in rich, earthy tones, acacia wood chairs and long dark red couches — is where you'll have your welcome tea ceremony. Sipping on a glass of organic tea will put you in the mood for whatever comes next — a marine-mud scalp massage, detoxifying algae foot mask, enzyme refining facial, or, we suggest, all three.