What is the waiting area like at The Spa at Mandarin Oriental, New York?
Answers from Our Experts (1)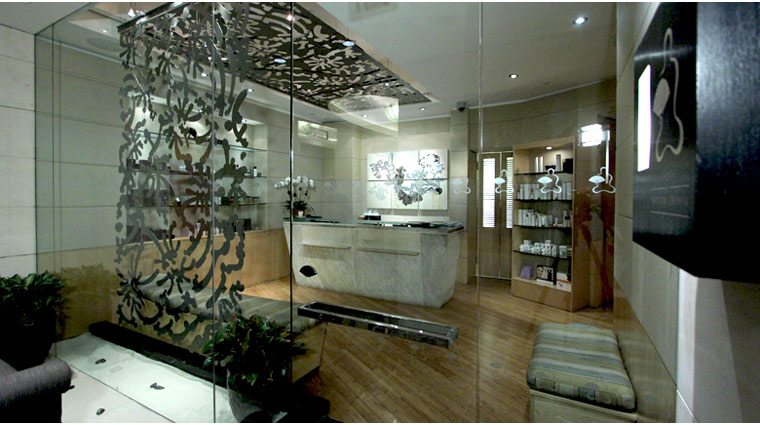 © The Five Star Travel Corporation
We hate the thought of you rushing through a day at The Spa at Mandarin Oriental, New York — you probably do, too. Instead, slow down and break away from the crazed pace of the Big Apple life and spend as much time as you can at this Forbes Tarvel Guide Five-Star urban retreat.

When you check in to the spa, especially during prime hours in the afternoon, you may have to wait for a few minutes in the entrance foyer surrounding the reception desk. This area is decked out in soothing blond bamboo and light, neutral tones, and you'll be able to sit on one of three padded benches. You'll have to complete a welcome card, which takes about five minutes, but while you wait, you'll be brought both a cup of tea and comfortable spa sandals to slip into — a ritual first started by the New York spa's sister location in Hong Kong.

We suggest coming to Mandarin Oriental, New York, tucked inside the Time Warner Center in the heart of the West Side, at least one hour before your treatments to take full advantage of its stellar amenities. Located on the 35th floor, you'll have the perfect opportunity to chill out in the amethyst-crystal steam room, or take a plunge into the oxygenated vitality pool — perfect for pumping energy back into those achy muscles.

After you've had your fill of the steam room and showers, you'll head to the Oriental Tea Lounge, splashed with cream and gold accents to lighten your spirits. Wrapped in a comfy robe, you can wait here with a cup of organic tea before the real spa experience begins. All in all, The Spa at Mandarin Oriental, New York has plenty of amenities to tide you over before your appointment — and the treatments are definitely worth waiting for.