What kinds of massages are offered at The Spa at Mandarin Oriental, New York?
Answers from Our Experts (1)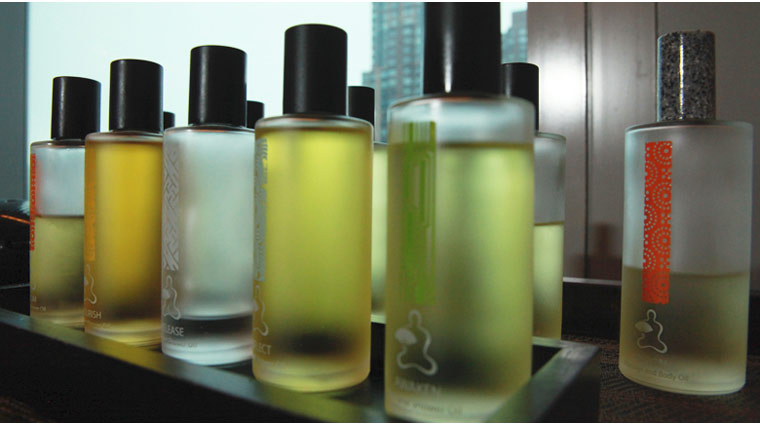 © The Five Star Travel Corporation
If you're looking for the total Far East experience, look no further than The Spa at Mandarin Oriental, New York. Our New York go-to place for a getaway boasts a streamlined menu that gets straight to the point; the combination of traditional Chinese medicine, Oriental Meridian massage and master aromatherapy rituals are guaranteed to get your yin and yang aligned (i.e. that knot in your back will finally go away). When making an appointment, you can select a favorite treatment, or better yet, schedule by block of time and let your therapists customize the treatment based on your needs.

Basic massage choices include aromatherapy, hot stone, deep tissue, therapeutic or Swedish massages, but why go basic when you can go all out — especially when the specialty massages really emphasize this Hong Kong-based brand's Eastern background.

Designed to relieve neck and shoulder tension, the Oriental Essence includes a signature oil made with ginger, mandarin and frankincense used to soothe the body and mind. For the yogi, the Thai Yoga Massage combines traditional massage techniques with yoga movements to relieve joint and muscle tension and increase flexibility.

The Lanna Massage gets its name from the golden triangle region where Northern Thailand, Myanmar and Laos are located. The massage includes "Tok Sen," a traditional Thai technique using a mallet of Tamarind wood to release tightness. For mommies-to-be in their second or third trimesters, a special maternity massage helps ease lower-back and muscle pains. Focused on pressure points, the Shiatsu is a Japanese treatment designed to increase balance and wellness throughout the body, mind and spirit.

If you're worried about your skin's pH level, the Himalayan Salt, Sea and Chakra Therapy includes full-body massage using heated Himalayan salt crystals that re-mineralize your epidermis, as well as a facial massage to nail that just-came-from-the-spa look. And the Thai Foot Reflexology combines Chinese reflexology and traditional Thai massage to restore balance, starting with your lower digits.

It's a lot of massages, but trust us: You're in good hands — literally — with whichever treatment you choose at this Forbes Travel Guide Five-Star spa.