What are the beds like at The Inn at Little Washington?
Answers from Our Experts (1)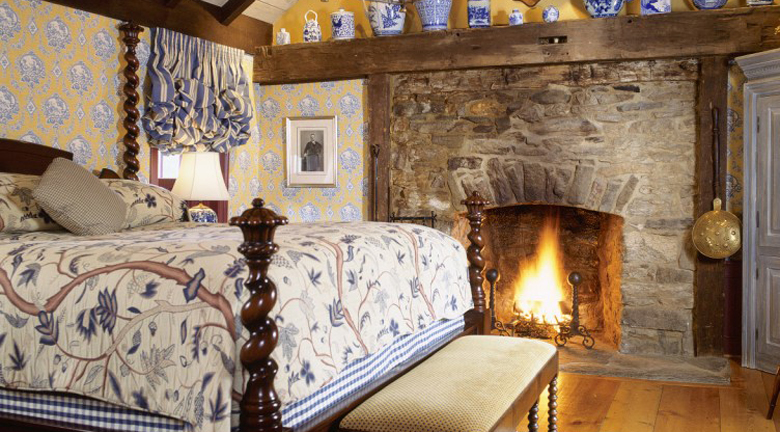 © TheInnatLittleWashington
There's no doubt you'll get one of the best sleeps of your life at The Inn at Little Washington. The quiet Northern Virginia town plus the cloud-like mattresses create a recipe for a good night's rest. Though it depends on the room, many of the exquisitely unique rooms at this Forbes Travel Guide Five-Star hotel feature pillow-top mattresses with a cherry on top — not really, but the down featherbed acts as the finishing touch.

What we love about The Inn at Little Washington is that everything is unique, right down to the bed linens. Of course, the hotel would have nothing less than luxuriously soft linens to top each and every bed. With Anichini linens and pillowcases, the bed will be calling your name. Though all of the beds are topped with these luxurious linens, it's the bedspread that is unique as far as the color scheme goes.

After a night on one of these Serta mattresses, you'll wake up feeling like a whole new person. The variety of pillows that adorn the bed are as comfortable as they get, allowing your head to sink in as you drift off to the land of nod. Bottom line: It'll be tough to get out of bed in the morning because it's so comfortable. That is until you smell the decadent, yet healthy oatmeal soufflé being served in the living room at the Five-Star inn.