What are the best farmers markets in Paris?
Answers from Our Experts (2)
We go to a lot of different markets. Bastille has a great market; I can't remember what the days are though. Nowadays, all over Paris there is a great market going on every day.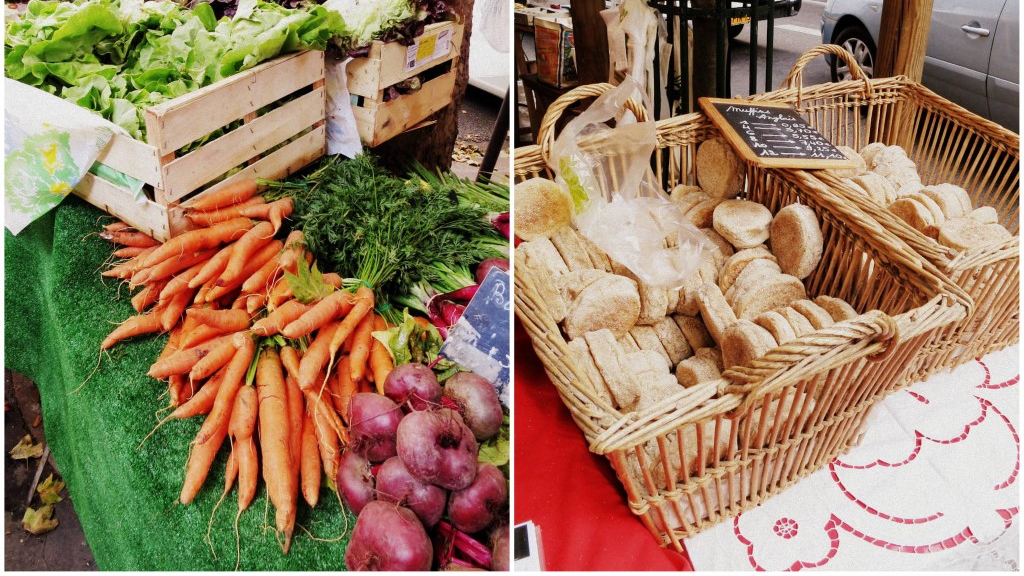 Marché Raspail

Three times a week, this charming organic market takes over the pedestrian walkway on Boulevard Raspail. Filled with some of France's finest artisans, produce growers, and bakers, this is a great place to prepare for a gourmet picnic. Head there on a Tuesday, Friday, or Sunday from 7 AM to 2:30 PM to stock up your basket with some delicious food and drinks. Be sure to bring your own picnic basket or shopping bag.

Marché Monge

If you're in the mood for a typical Parisian picnic in a historical setting, then the Marché Monge in the Latin Quarter is a great place to start. Any Wednesday, Friday or Sunday from 7:30AM to 3PM, head to the cute Square Monge to find some delectable picnic basket fillings. Offering both prepared foods and fresh produce, you can finish preparing your picnic by stocking up on wine or other goodies along the market stree, rue Mouffetard.

Marché Grenelle

Each weekend, the pedestrian walkway underneath the metro station La Motte Picquet Grenelle transforms itself into a bustling open-air market filled with a variety of stalls offering fine French foods. Head to this market for a picnic of traditional items, a fresh baguette, some beautiful cheeses, grapes and of course, some wine from a small French producer.

Marché Bastille

One of the largest markets in Paris, the Marché Bastille welcomes over 115 vendors each weekend. Spanning from the Place de la Bastille up Boulevard Richard Lenoir, towards the Canal Saint Martin, the Bastille market is a wonderful place to either buy the makings for a picnic, or just browse the stalls and enjoy the smells of the various foods. The merchants offer more than fresh produce at the Marché Bastille, but also some regional prepared foods, like huge steaming pots of couscous and freshly baked meat pies. Here, you'll also find spices, barrels of olives, fresh fish, saucisses, fresh-cut flowers, African batiks, and housewares.