What are the best places for brunch in Paris?
Answers from Our Experts (1)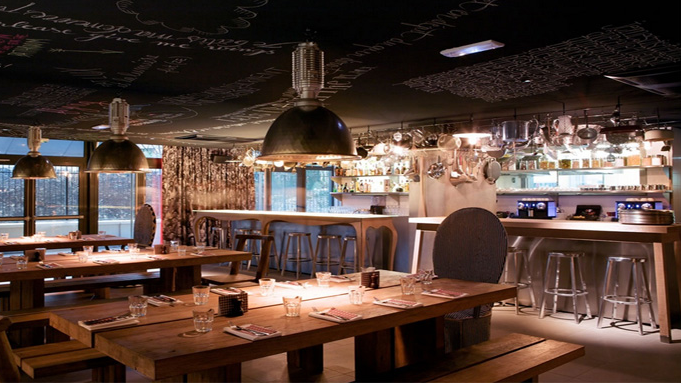 Brunch is one of the many things in Paris that has recently taken off thanks to the American influcence in the city today. It's a wonderful meal, and is enjoyed by both visitors and locals alike on saturday and sunday early afternoons. Here are a few of my favorite brunch spots in Paris:

1. Hotel Amour: This is a really cool hotel located in the 9th arrondissement just off of a market street called rue des Martyrs. It is open for lunch and dinner every day of the week, and brunch on Sundays. In the warmer months, the interior terrace is opened up to the outside, making it a little oasis in the middle of the city. The interior is chic and the menu is quite simple, yet it has everything you need for a good brunch. The scrambled eggs and potatoes are delicious, as is their famous cheeseburger. They also make some great salads and a classic croque monsieur.

2. Mama Shelter- this is another hotel offering a fabulous brunch, but this time it is buffet style. Don't think of some divey hotel brunch, Mama Shelter is top notch. The location is a bit out of the way, but the expansive brunch offerings and super cool decor make it worth the trek. There is a great patio outside that spans the side of the hotel overlooking abandoned railroad tracks, perfect for brunching in the summertime. They have everything from the classic brunch foods to a pizza bar, a desert section that is to die for, unlimited coffee and even some brunchy cocktails. Just a tip- the sunday brunch is about three times as expensive (and as big) as brunch the rest of the week. You can go to Mama Shelter any morning for a great full breakfast.

3. Le Bal- I love this place both for their fabulous coffee and for their great brunch menu. On the weekends, Le Bal is packed with the coffee-loving crowd out the door. The wait usually moves quickly, and the brunch menu is worth it. Plus, while you are waiting, you can explore the art gallery and bookshop that is also at Le Bal, and nibble on a homemade pastry or bread if you're starving.

Some other great places to check out for breakfast and brunch in Paris are- Bob's Kitchen in the Marais, a healthy, cool vegetarian spot, Claus which offers amazing homemade baked goods, granolas, and other interesting things, and Rose Bakery, which is another organic spot with flatbreads, inventive salads, and sweets.