What are the best restaurants in Paris?
Answers from Our Experts (2)
There are two restaurants that, in my opinion, should not be missed in Paris. The first one is Le Comptoir, which is a little tiny place that is literally impossible to get into — they don't even take reservations and they don't take walk-ins so I don't know how people get in. But, for lunch, they take first come, first serve. For dinner I think you have to be staying in the five-room hotel to get reservations. At lunch you just wait it out. The menu is probably 80 items; it's everything from the best charcuterie to seasonal food that's spectacular. They opened up a French version of a tapas bar next door, which is standing room only — no seats. Le Comptoir is located right off of Saint Germain and Odeon.

The second restaurant is called L'Ami Jean, located kind of behind Musée d'Orsay. It has the incredible food and what I think is the best deal, the best cooking for the money in all of Paris.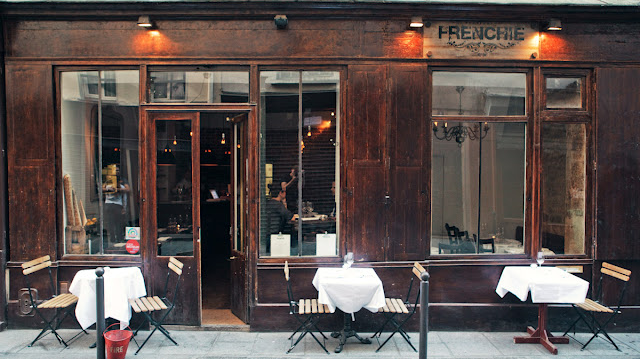 The Paris food culture is evolving. As more and more international chefs are instilling their interpretation of fine dining onto the Parisian dining scene, it is difficult to say what the best restaurant in Paris is. Each is so good in its own way, depending on what you're looking for when you come to Paris.

If you are looking to dine at the trendy, up-and-coming restaurants in Paris, some of which have been started by ex-pats, then you must eat at Bones by James Henry, Frenchie by Gregory Marchand, or Verjus by Braden and Laura Perkins.

However, Paris' traditional fine dining still holds its refinery and appeal. To experience a beautiful, traditional French meal, try dining at Le Comptoir du Relais, L'Atelier du Joël Robouchon, Le Relais Louis XIII by Manuel Martinez, or the lesser-known neighborhood restaurant, La Table d'Eugène by Geoffroy Maillard.

Paris is also a great city to experience international cuisines. For Japanese food, there is no better place to go than rue Sainte Anne, with over 50 authentic restaurants to choose from.

Whether you want to celebrate a special occasion at a fancy restaurant, stop for a crêpe on the street, sit down to a three-hour lunch, or enjoy an afternoon tea with pastries, Paris offers a cornucopia of dining options.