What are the best spas in Paris?
Answers from Our Experts (1)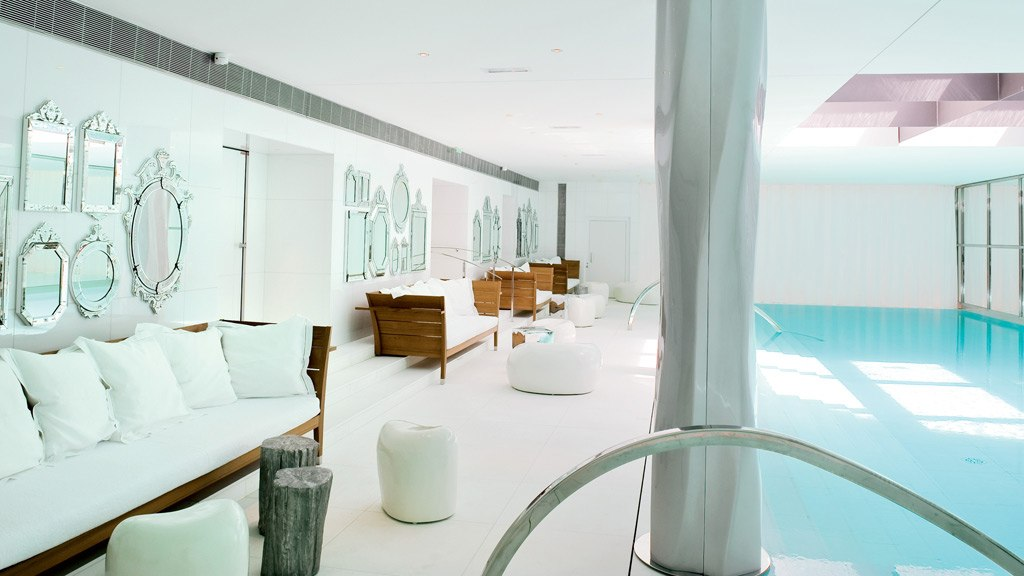 Royal Monceau: My Blend by Clarins

Inside of the Royal Monceau- Raffles Hotel, newly renovated at the hands of Philippe Starck, is one of the most heavenly spas in Paris. The My Blend by Clarins Spa is unique because the treatments are adapted specifically to your skin's needs. While waiting for your rejuvenating tri-active facial, such as the Jet-Lag Refresher, or the Luminosity Restorer, take a relaxing dip in their indoor pool, or lounge on their plush canapés. After being treated with the utmost service at the Royal Monceau, My Blend by Clarins Spa, you'll leave feeling refreshed and renewed like never before.

Mandarin Oriental Spa

A stylish sanctuary located just steps from the haute couture heart of the city, The Spa at Mandarin Oriental, Paris offers a luxuriously holistic experience of pure serenity and rejuvenation. Many of the spa's unique treatments have been developed with a sense of place. Their wonderful body therapy 'Paris Passion' combines a fabulous anti-aging pomegranate and honey scrub with a replenishing wrap, leaving the skin feeling nourished from head to toe.

Westin Paris Vendôme: Six Senses Spa

Bamboo has been used in Asia as a massage tool for years, and represents good luck, long life, peace and harmony. Nothing rejuvenates your mind, body, and spirit as much as a warm bamboo massage at the Six Senses Spa. Designed to target specific areas of stress in your body, the bamboo massage will bring relief and rejuvenation in its most natural form. The Six Senses Spa is an amazing zen escape in the heart of the 1st arrondissement.