What are the five best places to eat in Paris?
Answers from Our Experts (1)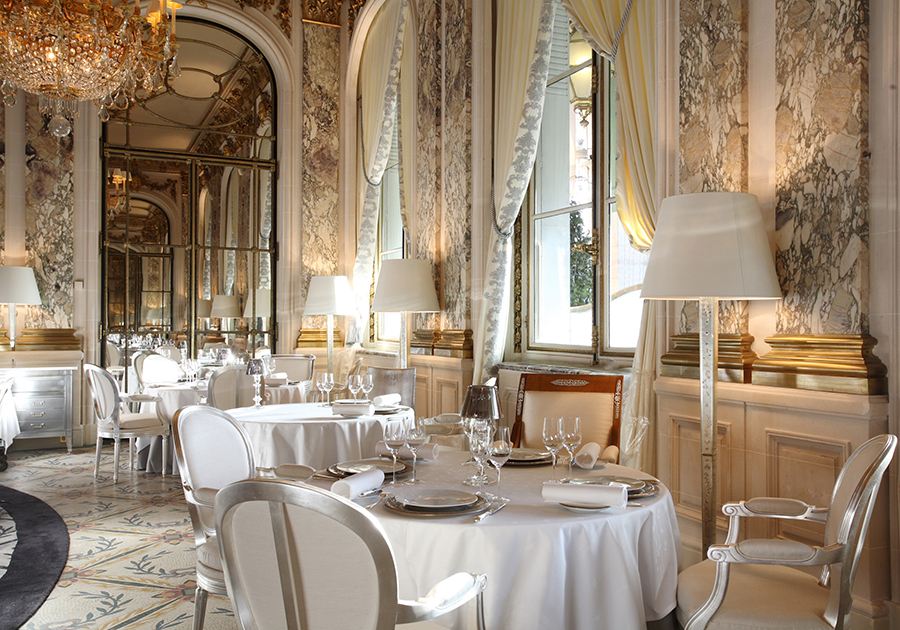 Photo Courtesy of The Dorchester Collection / Hotel Le Meurice
It's no secret that Paris is teeming with great restaurants, some of which are among the best in the world. You'll be hard-pressed to find a bad meal in the City of Light, but to help narrow down the list a bit, our Forbes Travel Guide editors picked the five best places to eat in Paris:

1. Chez L'Ami Louis. If you want to eat at this tiny bistro, you'll have to call weeks in advance. But the moment you sink your teeth into the jumbo escargot, you'll know why. Everything here — from the roasted chicken to the wine list — is huge and dripping with flavor.

2. Le Comptoir du Relais Saint-Germain. Chef Yves Camdeborde's bistro is constantly packed, but it's a can't-miss. Though it serves classic Parisian fare, Le Comptoir du Relais Saint-Germain stands out. Be sure to call well in advance if you want to experience the single dinner sitting, where you'll chow down on a set five-course menu.

3. Frenchie Restaurant. It's one of the hottest restaurants in Paris — and for good reason. Reservations are hard to come by, so be sure to make them far in advance. The three-course menu flaunts fresh ingredients prepared with a modern twist. And every dish comes out looking like a piece of art.

4. Le Meurice. Located inside a hotel with the same name, Le Meurice is the epitome of fine dining. The food is as beautiful as the classic Parisian décor blanketing the dining room and the Tuileries Garden that's just across the street. With dishes such as duck foie gras poached in red wine and turbot cooked with bone marrow, you can expect a rich and satisfying meal.

5. Le Cinq. The signature restaurant of Four Seasons Hotel George V Paris is elegant in its décor and cuisine. The classically French fare with fresh ingredients can be ordered à la carte or as a tasting menu. The menus feature items like blue lobster pot roasted in baby garlic with pinot noir jus, mushrooms and cabbage; and veal sweetbreads with licorice and asparagus.