What is public transportation like in Paris?
Answers from Our Experts (2)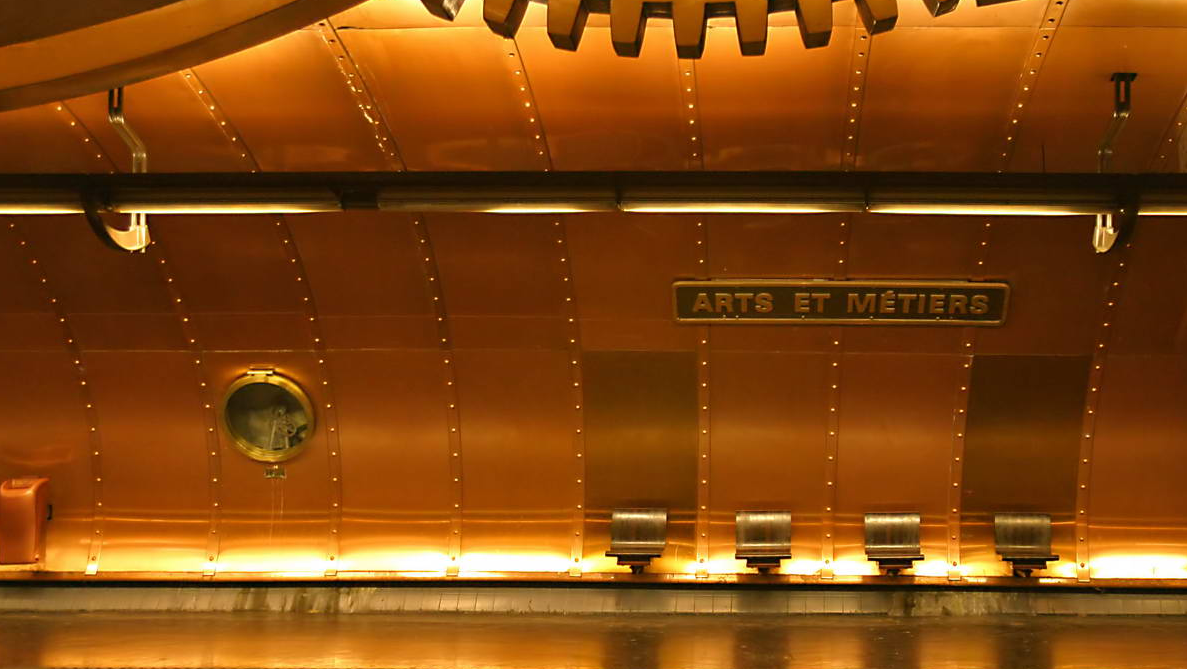 www.anabelmaldonado.net
Public transport in Paris is a touchy issue. Paris' metro network is extremely handy but as most visitors will comment, it is shockingly dirty. However, one gets used to it very quickly. The Parisian metro is the real life and soul of the city where affluent businessmen and the city's worst-off come together. Using the metro will also teach you inumerable lessons in that infamous Parisian culture that is so often debated about.

Metro stations are quite close together and the nearest metro station is never far away. You buy a ticket at the machine, push it through the slot in the turnstiles and you don't need it to let yourself out. Tickets can be used on buses, trams and the RER. It is best to but a carnet of 10 tickets, which will set you back around 12 euros.

The RER is the overground network that reaches into the banlieue (or 'suburbs' in English). Most visitors to the city won't have to use the RER unless taking a day trip outside the city to Versailles or Giverny for example. Paris also has a very good bus network, however, traffic can be heavy; the journey can therefore take a lot longer than getting around via the metro. The tram lines circle the outskirts of the city only - again, visitors rarely use this method of transport.

Another way of exploring the city is by bike - you can rent a 'Vélib' in any neighbourhood. You will see a machine close to the bike racks (the bikes are of a heavy grey frame), which will guide you through the process. Getting around via Vélib is one of the more pleasant ways of exploring the city in the warmer months and it isn't costly. However, a word of warning: unless you are experienced, stick to bike paths as drivers can be ruthless.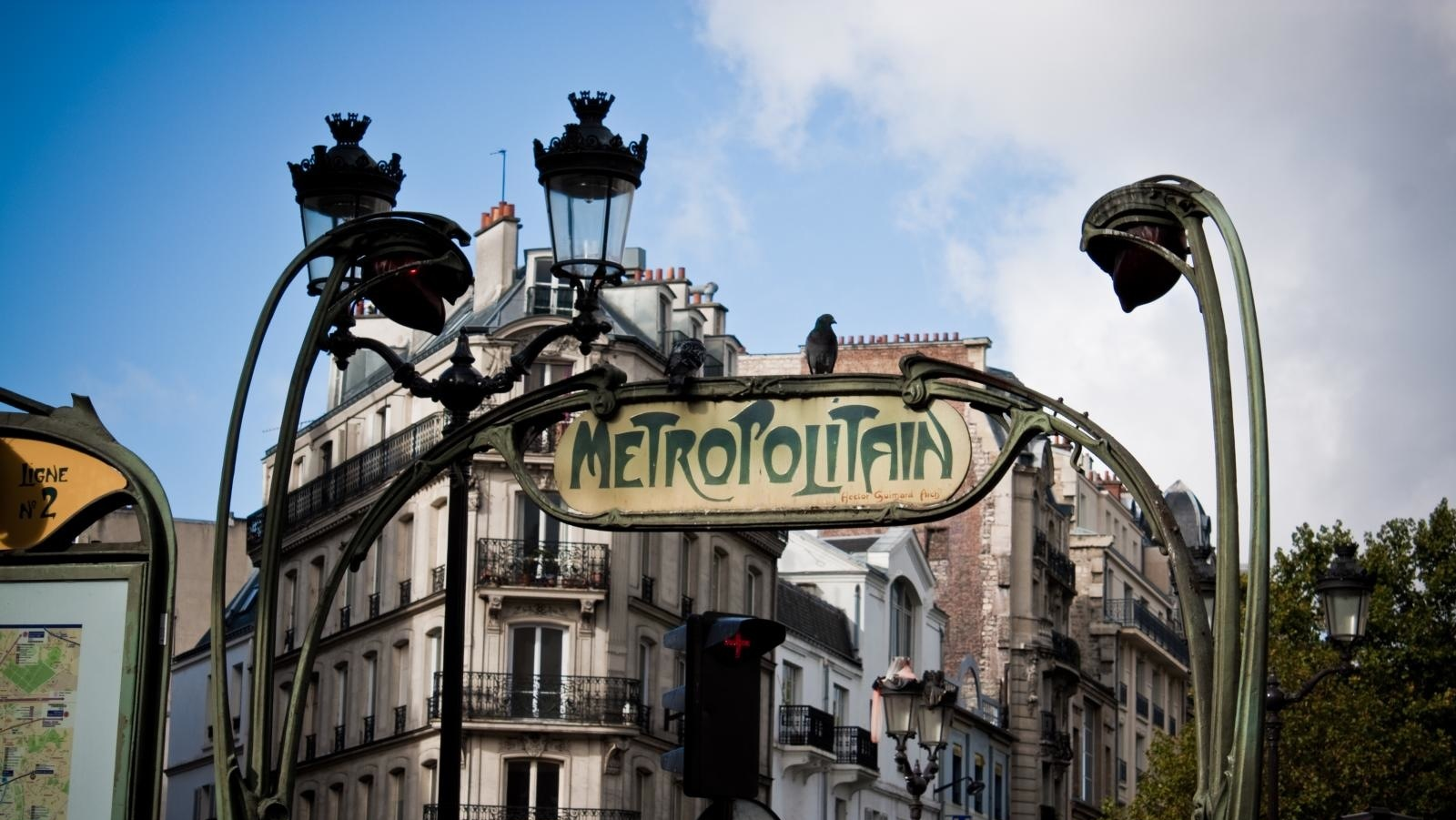 Navigating Paris may seem daunting at first, but the public transportation really does simplify getting from point A to point B (most of the time...). The thing to know about Parisian public transportation is this- it closes early. Unlike NYC, where the subway runs all night, the metro in Paris closes around 12 A.M. on week nights and at 1:30 A.M. on weekends, depending on which line you are using. This means, yes, you could get halfway home at 1 A.M. and then be stranded in a strange neighbourhood with no cell phone service and no idea what to do (it has happened!).

My advice? Take advantage of the metro for longer hauls, and stick to taxis for the shorter ones. Besides, it's so much more enjoyable as a visitor to see Paris via taxi above ground, not under. There are also a slew of iPhone applications that have launched recently that allow you to order a private taxi directly from your phone. If you have an iPhone, before arriving in Paris, download the Taxi G7 application, which is the local version of a Yellow Cab, as well as Uber and Chauffeur Privé. Praised for their ease of use and ease of billing, Uber and Chauffeur Privé are great services to use when you're unsure the metro or bus system will get you where you need to go, and you can't seem to hail down one of the notoriously elusive public taxis.


Busses are another great way to get around Paris, if you don't mind taking a bit more time than the metro. Bus 95 is a great one to get you from Montmartre to Saint Germain, passing through the Louvre and across the Seine. Bus 80 takes you down the Avenue Montaigne and across the Champs Elysées, while bus 30 can take you all the way to Trocadéro. The line maps are pretty easy to understand, and a ticket you buy in the metro can also be used on a bus. However, if you wait to buy a ticket on the bus, then you'll end up paying nearly $.20 more than you would have if you had bought the ticket in the metro- and your bus ticket isn't valid in the metro (it's a one way system).

If you plan on using the public transportation occasionally while you're in Paris, buy a "carnet" of 10 tickets for about 12 euros when you arrive. If you plan on relying on the public transportation, you can get an unlimited "Paris Visite" card which allows you unlimited public transportation for 1, 3, or 5 days. There is also a special one-day unlimited pass for those under 26 years old visiting Paris on a weekend or public holiday.

The final form of public transportation in Paris is the Vélib system, which is a public bike system that works on a day rate for up to 30 minutes of usage at a time. As long as you have a credit card with a chip in it, or are able to create an account online before arriving in Paris, you can rent bikes and go anywhere you desire.

When you arrive in Paris, go ahead and ask your hotel which busses are nearest to you, and how you can get to the major monuments or shopping destinations you want to visit via bus or metro. Taking a taxi is always more assuring when heading to a dinner reservation or theater performance.