What new museum exhibits are in Paris?
Answers from Our Experts (2)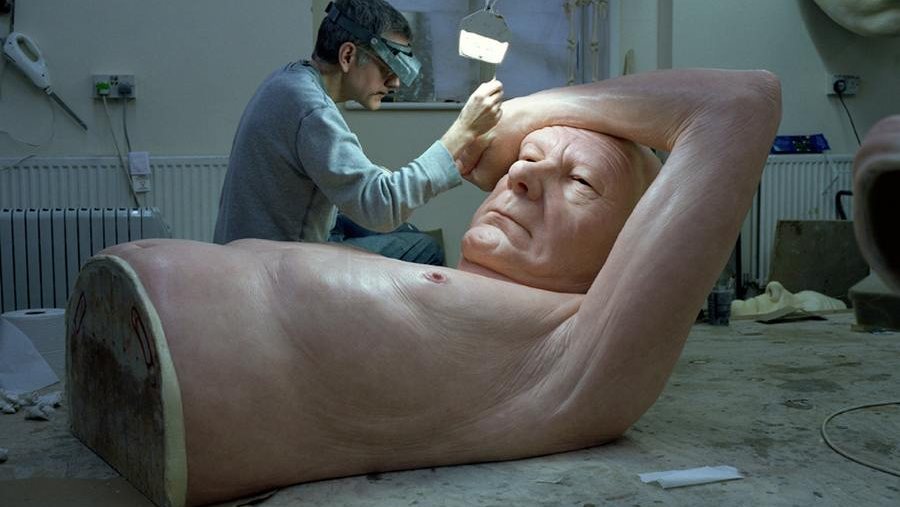 The wealth of museums, galleries and other types of art institutions in Paris means you are never short of exhibitions to see. Here are some key shows not to miss in the coming months.

MUSEUMS
Fondation Cartier
Ron Mueck – April16th until September 29th (pictured)
Hyperrealist sculptures by the extremely talented living Australian artist.

Musée d'Art Moderne (MAM)
Keith Haring, the Political Line – April 19th until August 18th.
Retrospective of one of Andy Warhol's protégés, who developed into a leading street artist and social activist. Keith Haring (1958-1990).

Musée d'Orsay
The Angel of the Odd. Dark Romanticism from Goya to Max Ernst – until June 9th.
Named after a satirical short story by Edgar Allan Poe, the exhibition traces artistic creation from the 1760s onwards, when artists exploited the shadows, excesses and irrational elements that lurked behind the apparent triumph of enlightened Reason.

Château de Versailles
Giuseppe Penone – 11 June until 30 October.
The artist, a major figure within the Italian movement, arte povera, lives and works in Italy. The chateau will host a show of his spectacular tree sculptures which will combine vegetable and mineral to reveal the essence of both.

GALLERIES
La Maison Rouge
Under the Influence, art and psychotropic drugs – until May 19th.
Exploring the impact certain drugs can have on creativity.

Polka Galerie
Jean-Marie Périer, Rock'n'Roll – until May 4th.
Portraits of various celebrities and influential figures by the living French photographer.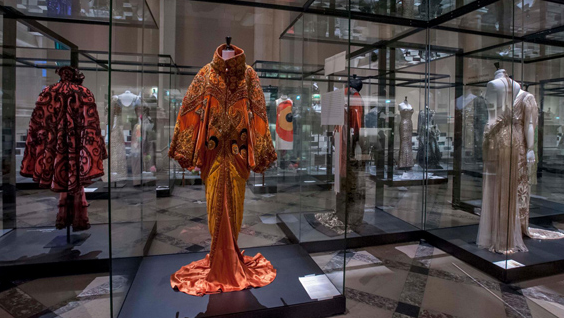 Haute Couture at l'Hôtel de Ville
Through July 6, 2013

In an exhibition sponsored by Swarovski, the Hôtel de Ville serves as the platform for one of the most exquisite exhibitions of French couture ever seen in Paris. The exhibtion curated by Olivier Saillard from the Musée Galliera and supported by Swarovski uncovers the exceptional arts & crafts of Haute Couture by showcasing 100 dresses from the late 19th century through present day, from the house of Worth to Schiaparelli, Balmain, Dior, Chanel and Lanvin,


The Enchanted World of Jacques Demy
La Cinémathique Française
Through August 8, 2013

Dedicated to the whimsical filmmaker Jacques Demy (who often worked with the beautiful Catherine Deneuve), this exhibition will combine a series of videos, photographs, paintings, drawings and sculptures all created by the artist himself and artists who have inspired him- Jean Cocteau, David Hockney, Alexander Calder, Raoul Dufy, and Niki de Saint-Phalle. Before visiting the exhibition, download the iPad application with supplemental information and interactive games to get you in the Demy rhythym.

Mannequin: le corps de la Mode
Les Docks Cité de la Mode et du Design
Through May 19, 2013

As the Musée Galliera, Paris' fashion museum, is undergoing renovations, they are hosting a series of off-site exhibitions like this one Models: The Body of Fashion. Hosted at Les Docks, the new design and cultural center on the East side of the left-bank, the exhibit presents over 100 images of fashion models from various mediums, combined with live mannequins in an effort to explore ideas of body, personality and artistic expression. The exhibition includes the works of Helmut Newton, Guy Bourdin, Nick Knight, Corinne Day and Juergen Teller.