Where can you get the best view of Paris?
Answers from Our Experts (2)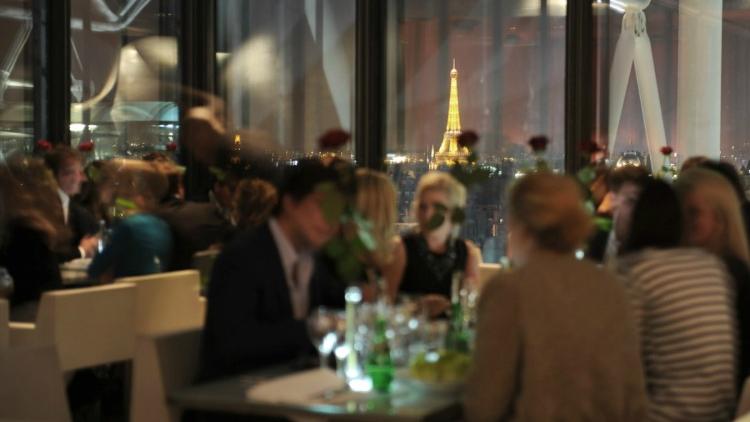 There are several key places to visit for the best views of Paris - for me, the best one was the Samaritaine rooftop, which was a department store on rue de Rivoli now closed down and being refurbished to become a hotel and apartments.

While we wait for the building to open again, there is the top floor of the Centre Pompidou (also known as the Beaubourg); here there is the Georges restaurant, a Thierry Costes venue, which has fantastic sunset views over the Paris rooftops - if the less polished pavements of the city haven't quite matched up to your expectations, the rooftops definitely will!

Another spot to catch the city skyline is at the top of the stairs leading to the Sacré Coeur Basilica in Montmartre - get there early for sunset as this is a popular place to come for tourists and locals alike.

For the best views of the River Seine and its surroundings, head to the river itself and cross over the bridges Pont Neuf and Pont des Arts and admire the hundreds of padlocks left hooked to the bridge by passing couples wanting to leave a memento of their love in Paris.

Otherwise, make sure to keep your eyes wide open when crossing the river on metro line 6 between Bir-Hakeim and Passy for a beautiful glimpse of the Eiffel Tower and the Seine. Boasting similar views with the added bonus of having the time to get your camera out, is a spot to the right hand side of the Palais de Tokyo museum (metro Iéna, line 9) - here there is a beautiful view of the tower at sunset with picturesque Parisian steps.

And last but certainly not least, visit the rooftop terrace of the wonderful Hotel Raphaël on avenue Kléber near the Arc de Triomphe for 360° views of the city. Make sure you book a table before-hand as the terrace is sometimes closed for functions.



The best views of Paris are those that take you above the rooftops, so you can see across the entire city. Besides the famous Eiffel Tower, there are many spots in Paris to get great views of the city. Visiting one of these spots at night will make you see why Paris has earned the name The City of Light.

Bar la Vue:
Situated in the 17th arrondissement, not far from Montmartre, is a bar with one of the best views in Paris. Up on the 34th floor of the Concorde Lafayette Hotel there is nothing in the way of you and the Paris skyline. At night, this bar is a gorgeous place to watch the lights twinkle on the Eiffel Tower and the neighborhoods of Paris come alive. Bar la Vue offers cocktails, international small bites, great music and a lounge atmosphere. Open until 1 A.M. on week nights and 2 A.M. on weekends.
3, place du Général Koenig 75017

Arc de Triomphe:
One of the most recognizable monuments in Paris, the Arc de Triomphe located at the top of the Champs Elysées on the Place Charles de Gaulle was built by Napoleon to celebrate his win at Austerlitz in 1806 and was finally inaugurated in 1836. From the top of the Arc de Triomphe, you will be able to see all the way down the Champs to the Place de la Concorde, as well as to the West towards Paris' famous business district, La Défense where Europe's tallest towers will soon be built.

Montparnasse Tower:
While this skyscraper on the left bank is quite an eyesore compared to the rest of Paris' beautiful buildings, the view from the top is exquisite. Considering from the top of the Montparnasse Tower you see everything but the tower itself, this destination has become a favorite of visitors. There is also a bar, café, augmented reality games and children's activities making the experience on the 56th floor of the tower something great for the whole family. Check out the panoramic views from the top on their website before you go.
33 avenue de Maine 75015

Le Terrass Hotel:
Located on the hill heading up to Montmarte, this charming hotel offers a rooftop bar with stunning views of the Eiffel Tower and the rooftops of Paris. It's best to visit in the summertime, as the bar is closed during winter months. They have a nice selection of wine and cocktails, as well as bar snacks and often a DJ playing music for the guests.
12-14 rue Joseph de Maistre 75018