Where is the best nightlife in Paris?
Answers from Our Experts (3)
While Americans are getting ready to go out for the night, Parisians are getting ready for dinner. Nightlife in the City of Light doesn't begin until midnight or later, but it lasts long into the night (or early hours of the morning). With 20 arrondissements, each with its own flavor, there are plenty of spots to go out and get a taste of the Parisian nightlife. The eclectic Latin Quarter has pubs geared toward expats, and trendy clubs are scattered throughout town. Of course, there are a few legendary places, such as Hemingway Bar at Ritz Paris (though it's currently closed while the hotel undergoes renovations) and the Bar du Plaza Athénée.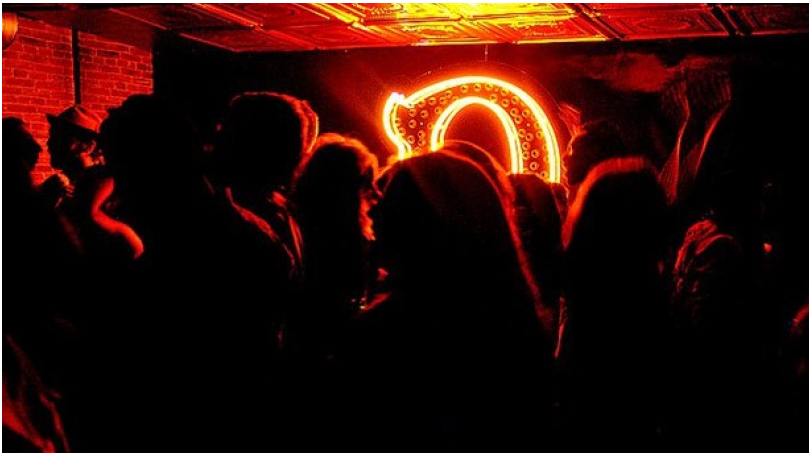 As Forbes Travel Guide Editor, Hayley Bosch, says in her answer to the question, while Americans or Brits are getting ready to go out on a Friday or Saturday night, after a prolonged 'apéro', the Parisians will only just be sitting down to dinner.

Nightlife in Paris isn't quite on par with the clubbing scene of New York or London, but it does have a few places to check out for those who want to spend a night dancing till the early hours of the morning.

People who go out more to be seen than for the music, tend to venture to the upmarket but very commercial VIP Room (188 bis rue de Rivoli, Paris 75001). Otherwise, quality upmarket clubs riding on the speakeasy trend is where Parisians flock to on a Friday night. Places to try include Le Baron (6 avenue Marceau, Paris 75008), le Pompon (39 Rue des Petites Écuries, 75010 Paris) and the Ballroom at the Beef Club (rue Jean-Jacques Rousseau, 75001 Paris). And of course, there is the David Lynch-designed Silencio (142 rue Montmartre, 75002 Paris) - if you can get in, that is.

Following the speakeasy trend, the very latest events to take the city by storm are the electronic music nights (and days) at Wanderlust (Docks en Seine, quai d'Austerlitz). But while Wanderlust gets top marks for location and concept, most regulars will agree that the staff and bouncers are rude, the drinks are overpriced and the food is nothing to write home about.

Visitors looking for more of an edge to their night might find what they are looking for at the following clubs: Batofar, Bus Palladium, Machine du Moulin Rouge, Nouveau Casino, Social Club, Rex Club, Flèche d'Or, Bizzart, Bellevilloise, Glaz'Art, Showcase, Point FMR and La Gaîté Lyrique. For party-goers who are a little older, it's worth keeping in mind that the crowd found at most clubs and gig venues in Paris tends to be quite young (usually under 30 years old) and although no one will make you feel like you don't belong, you might feel a little out of place.

If rubbing shoulders with Paris' most snooty fashion crowd of bloggers and budding fashion designers isn't your scene, and you don't have the get-up for a big night out, see what concerts are on at Paris' best venues. To find out what's on when, try the Digitick (in English and French) or Lylo ('Les Yeux et les Oreilles' - in French only) listings websites.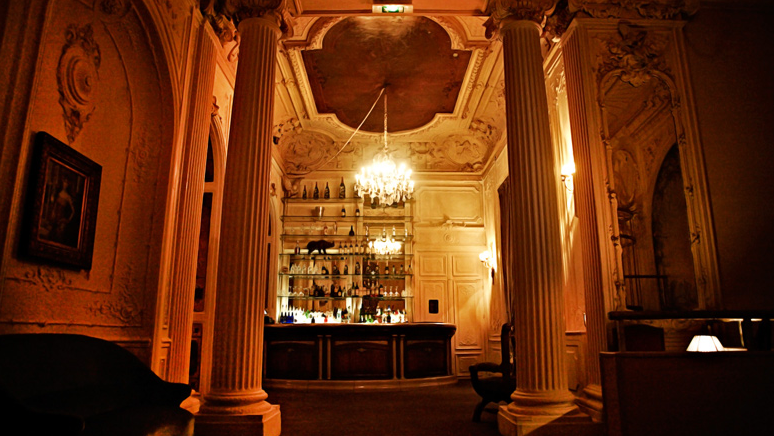 Le Carmen
The Northern 9th arrondissement is my go-to neighborhood. It's called SoPi (taking inspiration from SoHo) because it is located South of Pigalle. Pigalle, known for being the home of the Moulin Rouge and several gentlemen's clubs, is not the area I'm talking about. Just South of Pigalle, however, is a totally different vibe, with quite a few great bars and clubs to choose from. For an after-work beer, or a chill Friday night with friends, we almost always end up at Le Mansart. The crowd is young and the beers are (pretty) cheap. Once the Mansart winds down, we either head to Glass (the second bar by the Candelaria team) or to Le Carmen. Le Carmen is a club located inside the mansion of Georges Bizet, the composer who wrote the eponymous opera in 1875. Needless to say, the architecture inside this club is unlike any other you've ever seen, and the cocktails are delicious. As for Glass, well I couldn't have picked a better 'neighborhood bar' if I tried. This bar has it all- great beer on tap (we can thank them for importing Brooklyn Brewery to Paris), inventive cocktails, hot dogs, cute bartenders, and great music. Only downside is it's a little small, so if you're adverse to tight spaces or crowded bars, then head elsewhere. Another new bar that opened across the street from Glass is The Dirty Dick- and no this isn't one of the gentlemen's clubs I was talking about, it's a tiki bar. The tiki-themed cocktails and bartenders' Hawaiian shirt uniforms are kind of kitsch, but also kind of awesome.

Another great area of Paris to head out for drinks is called Oberkampf. It's named for the closest metro station, and is located in the 11th arrondissement to the east of Paris. Here, you'll find streets upon streets of bars open late, which is rare in Paris, unless you're on rue Princesse being overrun by study abroad students... Oberkampf is an area where you'll find a mix of hip music venues, like the Nouveau Casino, bars with food, like Chez Justine, bars with dancing and sometimes live salsa music, like Alimentation Generale, but also bars with awesome artisanal beers on tap, like La Fine Mousse. I love this hood because it always has something to suit my mood.

There's only one rule to remember when going out in Paris- pick one neighborhood and stick to it. Unfortunately, Paris isn't known for its abundance of taxis or late public transportation system, so when you're heading out for a night on the town, just remember to try to plan ahead of time which bars and which neighborhood you want to explore. That way, you won't wind up searching for a taxi or a new bar at 1:30AM on a Saturday.