What are five things I should know about Stein Eriksen Lodge?
Answers from Our Experts (2)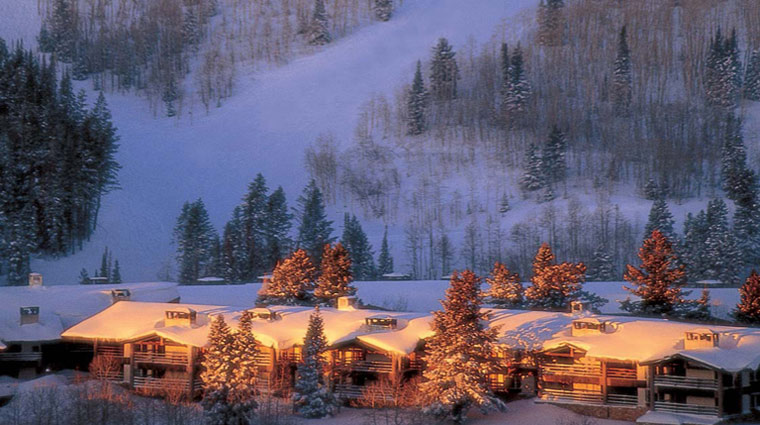 © SteinEriksenLodge
Preparing for travel can be overwhelming as you sift through all the information. Here are the five things we think you should keep in mind when considering Stein Eriksen Lodge for your next vacation:

1. The lodge is located at mid-mountain, about 8,500 feet above sea level. This means ski-in/ski-out access and mountain biking right out your back door. But if you aren't accustomed to high altitudes, you should give your lungs a day or so to adjust before jumping into intense exercise.

2. We recommend packing for heavy outdoor activity. Hiking boots, hats and sunblock will keep you protected out on the trail and bringing a few extra outfits will keep you focused on the adventure, rather than washing your clothes. But the lodge provides overnight laundry service in case you need it.

3. The Forbes Travel Guide Five-Star hotel has a small, but functional, business center right next to the lobby, which has computers, Internet access, fax machines and printers. There are also plenty of outdoor decks and indoor ballrooms where large groups can hold meetings.

4. Utah state alcohol laws require that anyone ordering drinks at a restaurant must also order food, so if you're planning on sampling some of the onsite restaurants' cocktails, be sure to bring your appetite.

5. The restaurants at Stein Eriksen Lodge, the Troll Hallen and Glitretind Restaurant are both family-friendly places where you can get quality food and still dress casually. The room service menu includes items from the Glitretind and also has plenty of options for children such as chicken fingers or s'mores on a stick.
Here are five things you should know about Stein Eriksen Lodge:

1. Located at 8,200 feet, Stein Eriksen Lodge is considered high altitude.

2. Suites are worth booking as they come with fully equipped kitchens, living rooms, private decks with hot tubs, fireplaces and a master bedroom. They can easily be considered your "mountain home."

3. The summer is an amazing time to visit with cool temps, low humidity and extensive activities, festivals and concerts in town.

4. Stein Eriksen's skiing trophies are on display in the Main Lodge in a custom hand-painted case.

5. And finally, the menu of our award-winning restaurant, The Glitertind, changes every six months, keeping the variety and freshness to the restaurant.