Are there any signature dishes for dinner at The Fearrington House Inn?
Answers from Our Experts (2)
Because the menu changes frequently, allowing the chef to capture the best of what's local and in season, there isn't a signature dish at The Fearrington House Inn's Forbes Travel Guide Five-Star contemporary American restaurant.

There is, however, a signature dessert — the Hot Chocolate Soufflé, which has been on the menu for more than 25 years. If you order it, watch as a chocolate soufflé arrives at your table brimming over the edge of a white ramekin and dusted in powdered sugar. The server makes a neat indentation with a spoon, dollops freshly whipped cream into the warm chocolate interior and then dramatically drizzles melted chocolate over the soufflé until it drips down the sides of the ceramic dish.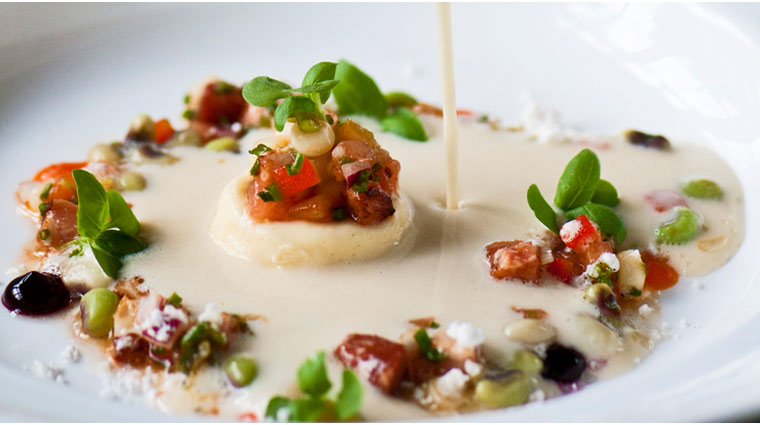 ©FitchCreations
The menu at the Fearrington House Restaurant located at The Fearrington House Inn changes seasonally, but the one signature dish that is always available is the hot chocolate soufflé served with a warm chocolate sauce and a lightly whipped cream. It is an iconic dessert, which was first introduced to the menu over 30 years ago and was featured on the cover of Gourmet magazine in 1984.