What are rooms like at The Fearrington House Inn?
Answers from Our Experts (2)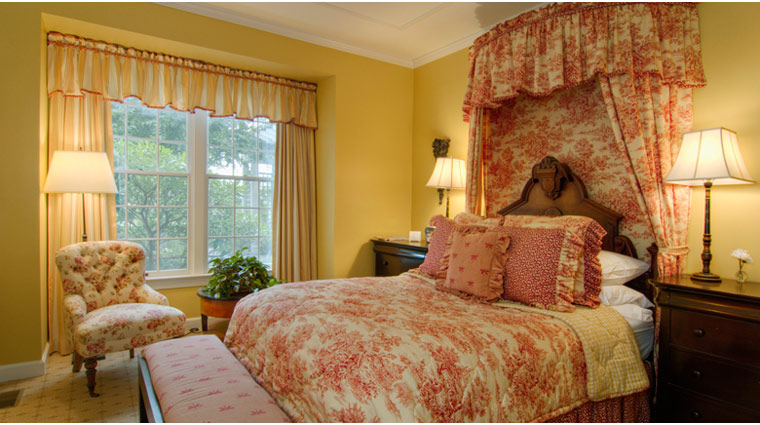 ©FitchCreations
The rooms at The Fearrington House Inn are done up in the style of a genteel English country inn with plenty of floral prints, oil paintings and bursts of flowers. It's like stepping into a toned-down Merchant Ivory film. As you check in, you will receive a heavy brass keychain, which holds your key to your picturesque cottage — one of several nestled among impeccably maintained gardens and towering oak and magnolia trees. Each room at the Forbes Travel Guide Five-Star inn is decorated differently, but you'll find that the window drapes, bedding and upholstery are saturated with English-garden checks and toiles in pale greens, peach, rose, light yellows. French windows and doors give the rooms an airy feel. The occasional furniture piece will show its age, but only because it is authentically antique.
All of the rooms at The Fearrington House Inn are individually decorated in the English country style, feature antique furniture with desks and sitting areas, LCD flat panel TVs and heated towel bars in the bathrooms.