What is the interior design of The Fearrington House Restaurant?
Answers from Our Experts (2)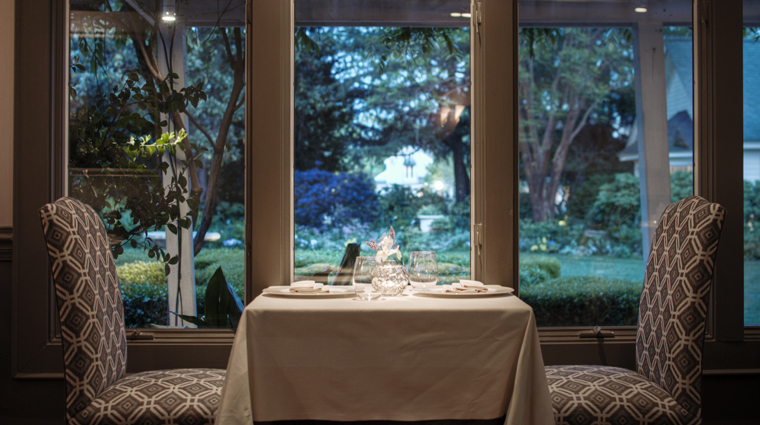 ©FitchCreations
The Fearrington House Restaurant revamped its yellow-and-pink English-country-style interior design during the winter of 2011 to create a space that's cool and contemporary, awash in a palette of pale grays, but which still reflects the 1927 restored farmhouse's history. The Forbes Travel Guide Five-Star restaurant's dove-white walls are offset by charcoal crown molding, while framed paintings of Southern pastoral scenes and simple sconce lighting are dotted throughout the many smaller nooks that make up the space. Padded, armless chairs sport a contemporary, geometric pattern of interlocking octagons and squares in shades that span the gray spectrum and complement the dark rug that sports an interlocking trellis design in a brownish gray hue with pale brown trim. The result is a hint of Cape Cod-meets-Southern-manse, especially when you gaze out of the wall of windows into the verdant, flowering grounds of The Fearrington House Inn. As you enjoy your royal red shrimp ceviche with tomato and horseradish, you'll surely admire the Magnolia trees, rhododendron bushes, stone fountain and emerald green lawns.
The interior design of The Fearrington House Restaurant is a relaxed elegance. Soft colors are used throughout the restaurant, and all dining rooms offer stunning views of the Fearrington Gardens.