What restaurants does Four Seasons Hotel San Francisco have?
Answers from Our Experts (1)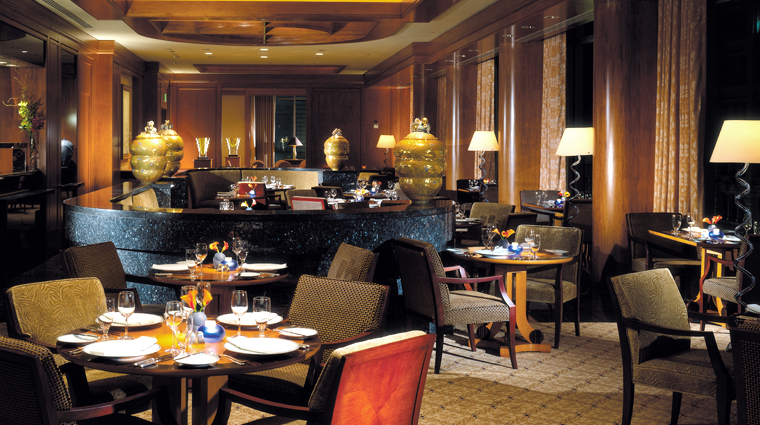 ©FourSeasons
Four Seasons Hotel San Francisco has just one restaurant, MKT Restaurant - Bar, on the fifth floor of the Five-Star hotel. The laid-back eatery took the place of Seasons in 2013.

Whereas Seasons had the feel of three different places — a casual dining area, a formal section and a lounge — MKT harks more of a hip, bar-centric vibe throughout. Sitting mere minutes from the historic Hearst publishing building, it makes sense that the AvroKO-designed restaurant would want to evoke the spirit of San Francisco's famed newspaper roots. This is conveyed through dark oak floors, brush brass touches, recycled newsprint walpaper and other headline-making décor elements.

If you don't want to leave the confines of your pillow-top bed, room service is available 24 hours, though the menu changes throughout the day. Order Belgian waffles or farm-fresh eggs for breakfast, and soups, salads, sandwiches, steak and fish for lunch or dinner. You can even get a picnic to go if you're heading for a bike tour or trip to the Golden Gate Bridge. There's a good-sized kids' menu too, including a gourmet section with treats like a small salmon filet or prime beef tenderloin.