What is involved in The St. Regis San Francisco turndown service?
Answers from Our Experts (1)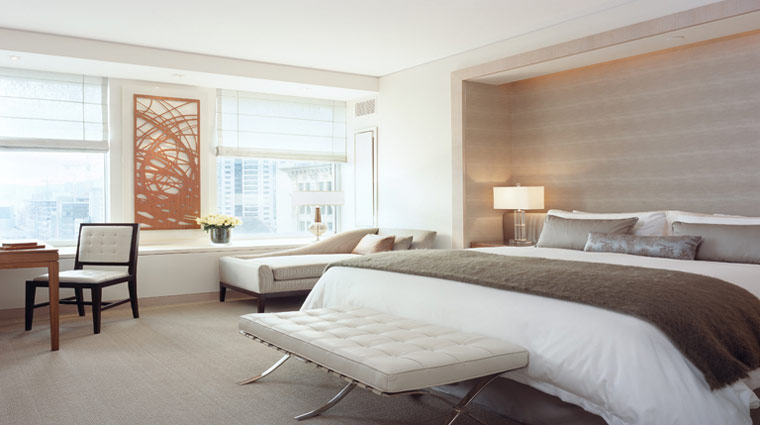 © StRegis
When you return to The St. Regis San Francisco after a day of taking in the city's sights, you'll find your room well prepared for bedtime. Crisp white sheets are gently folded down, the lights are dim and the curtains are lowered to block out the city light. Soft music drifts out of the bedside radio, next to which sits a card that details the following day's weather. You'll also find slippers perpendicular to your bed and bottled water left bedside. The only thing missing is a morsel of chocolate, though if the urge strikes, a selection of treats awaits in the mini-fridge.