What is the locker room like at the gym at The St. Regis San Francisco?
Answers from Our Experts (1)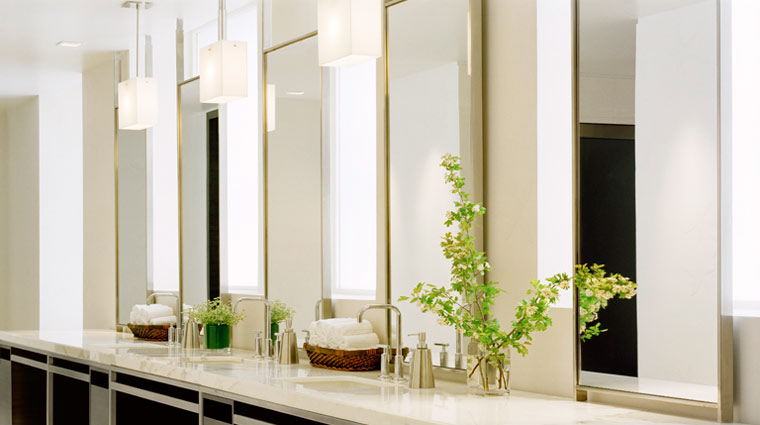 © StRegis
If you're working out at The St. Regis San Francisco's fitness center, you could freshen up in the bathroom, but your best bet is to head down the hall to the locker rooms. The huge rooms are shared with the Remède Spa, which gives them a pamper-yourself atmosphere that's atypical of most gyms. The lockers are accessed with a personal four-digit code, and the roomy individual showers feature rainforest showerheads. Frosted glass lets light flow into the hot tub area, while a dry sauna and steam room provide luxurious places to sweat it all out. When it's time to face the world again, make yourself decent with the provided hair dryers, combs, Remède Spa products and a variety of other personal-care essentials.