What does the relaxation area look like at Auriga Spa?
Answers from Our Experts (1)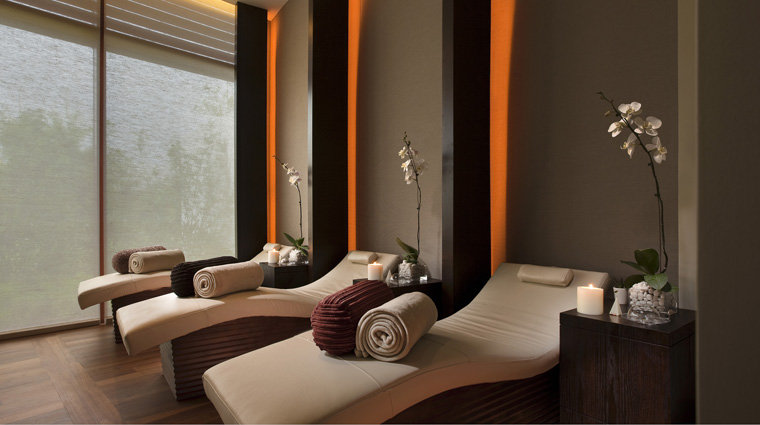 ©CapellaHotelsAndResorts
The coed relaxation lounge at Auriga Spa feels airy and spacious, with 12-foot ceilings and floor-to-ceiling windows that look out on the lush green bamboo garden. Wooden, pillar-like dividers separate the space into two rooms, and orchids placed on the side tables add a natural touch. For complete and utter relaxation in the Forbes Travel Guide Five-Star spa's lounge, sprawl out on one of the six sound wave chairs, set it to a soothing vibration, rest your head on a throw pillow and let your tension drift away, one pulse at a time.