Does Twin Farms have a pool?
Answers from Our Experts (1)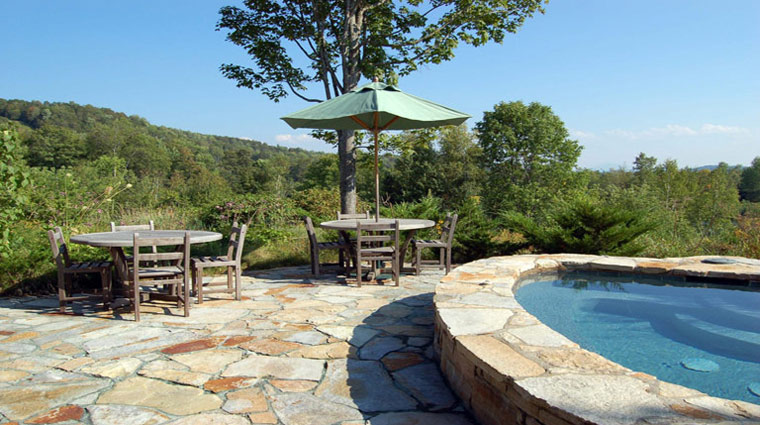 © Twin Farms
Twin Farms does not have a traditional pool, but it does offer two swimming options that are more fun than some concrete, water-filled rectangle. Copper Pond is just a short stroll from the main house; this spring-fed pond is at the foot of the hill where the Farmhouse accommodation sits. It's open to all guests of the Forbes Travel Guide Five-Star hotel, and you'll find it full of convenient amenities such as lounge chairs, a shaded area, picnic tables, sunscreen, cold beverages and, of course, the option to have lunch served "pond side." Twin Farms stocks the pond with rainbow trout, too; so you can even take advantage of the fly-fishing equipment on hand, and a small wooden fishing pier makes for a perfect spot to run and jump into the crisp, clear water.

Alternatively, you can take the short drive (the hotel can provide transfers if you don't have your own car) or bike ride into Barnard Village and access the luxury Vermont hotel's private beach to take a dip in Silver Lake. A small, sandy beach and a grassy area make this a great spot to spend some time enjoying those warm summer days, far from the worries of your regular life. Isn't that why you're coming to Twin Farms, after all?