Should visitors rent a car in Sydney?
Answers from Our Experts (2)
Renting a car isn't really recommended for travellers because parking in the city is a nightmare and incredibly pricey. Majority of streets in the CBD are one-way only, so during peak hour traffic, it could get very tiresome to drive around and find a parking spot. There is street parking out in the suburbs, but again, it comes at a very high cost. There's a free Sydney CBD Shuttle (route 555) that runs every 10 minutes to and fro from Circular Quay to Central Station. This is a hop-on-hop-off bus, hence convenient for travellers.

The public transport system in Sydney is well planned and convenient. We have buses, trains, ferries and taxis as options for locals and travellers. The train lines are really well connected, as they go from city center out to the suburbs, and even to the Blue Mountains and Newcastle. The ferries connect most water-facing suburbs and all leave from Circular Quay or Darling Harbour, which are the two main docks. There are also nightride buses that run on every half hour basis, especially designed for all the party animals around town. Check this website for all public transport info. You can also download an app called TripView Lite on all iPhones and Android devices to get instant updates.

If you're really eager to rent a car in Sydney, check of GoGet.com.au for easy renting in the Eastern Suburbs – a good option if you want to explore all the beaches.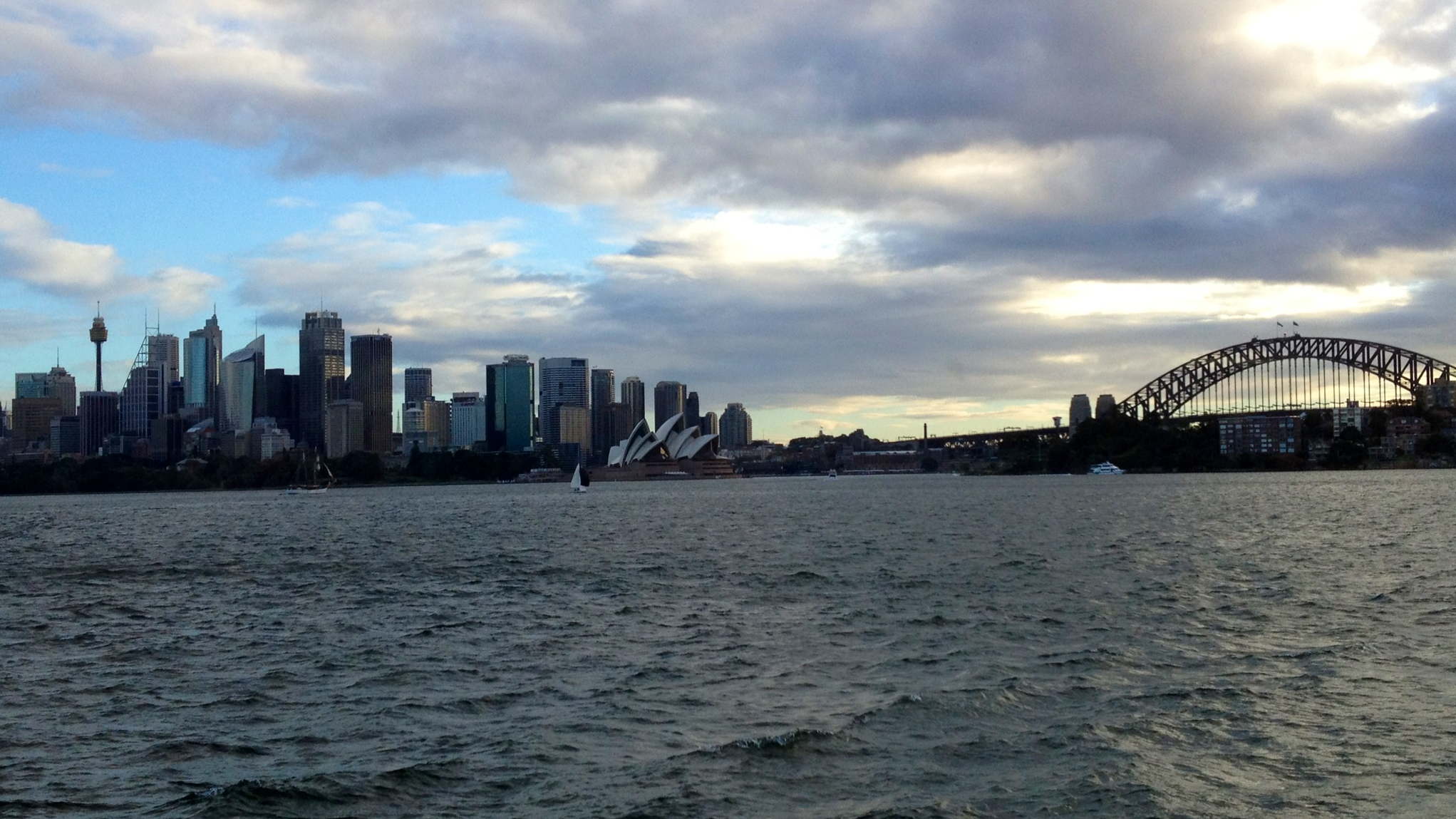 Arriving in Sydney Harbour by Ferry - © Quinn Connors
Renting a car in Sydney won't be necessary, which can save you a lot of hassle, as parking can be nightmarish and expensive. Instead, you have several options of getting around thanks to the city's public transportation system and taxis.
Depending on your location, you can easily travel between Sydney's suburbs by bus, train or ferry. And if all else fails, there are numerous ways to hail a cab in the city.

By Bus
Most likely, you will mainly travel by bus since they extensively cover Sydney's metropolitan area, as well as extended areas to the North, South, East and West. Along with the standard city buses, there are Metrobuses that link suburbs and run every 10 to 20 minutes. There is also a free shuttle service offered in Sydney's CBD which takes you from Central Station to Circular Quay and back. Buses also provide a way to see the city while traveling to different destinations.

By Train
Trains are mostly for getting to and from city center, and offer easy access to specific spots like the airport, Bondi Beach and Circular Quay. Although faster than their above ground counterparts, trains don't have as comprehensive of a network.

By Ferry
Ferries are a slower, yet simpler way of getting to certain locations. They offer a unique and pleasant form of transportation combined with sightseeing. For exmaple, the route from Circular Quay to Manly is particularly nice as it goes through the harbor and out past the headlands, providing great views along the way.

By Taxi
City taxis are reliable and can be hired. There are also maxi-cabs available for parties of 5 or more.
Nevertheless, if you are stuck in a situation with no cab to be found, download the goCatch app, which conveniently connects you to their fleet of taxis. It's easy to book your cab through the app and watch as it travels to your GPS location. Once you've reached your destination, just hop out, as your credit card is already linked to your account and automatically charged at the end of your journey.
Uber provides a similar service but with a luxurious twist on traveling around the city, sending out a fleet of private high-end sedans and luxury BMW, Mercedes or Audi cars. Uber also offers flat rates for trips to and from the airport.

Check out this site for transportation times and information, and an easy way to plan your trips through the city.