What are the best things about The Point?
Answers from Our Experts (1)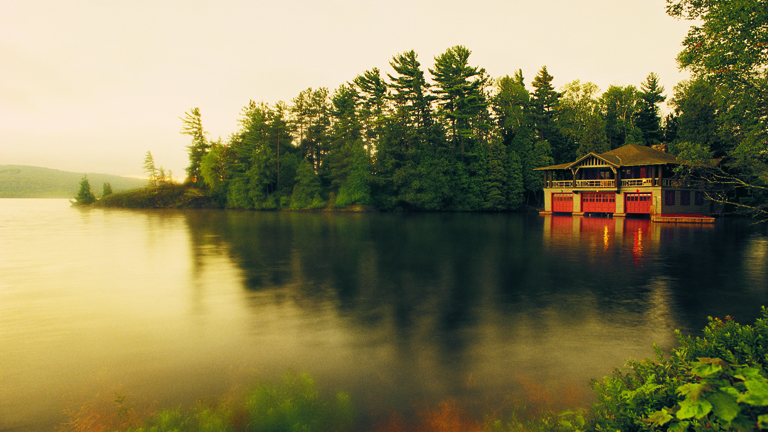 © ThePoint
We could easily think of many things we love about The Point for each season, it's that amazing. However we've narrowed it down to five things not to be missed no matter what time of the year you choose to visit:

1. Scenery. The Point sits on the shore of Upper Lake Saranac, a less-commercialized area of Saranac Lake. The area has been practically undisturbed since the days that former owner William Avery Rockefeller would come up here; it's easy to see why he chose this spot to build a camp to escape the city. If you visit in fall, expect fiery fall foliage colors. In the summer, the lush green mountains against the shimmering silvery lake are pretty amazing, too.

2. Activities. The lake is not just a place for endless summer fun. Of course, swimming, boating, jet skiing and fishing are some of the many activities that abound in the warmer months. Come during the depths of winter when the lake has frozen solid and you can enjoy snowshoeing, skiing, curling, ice skating and hiking and sledding.

3. In-room amenities. Rooms at the Forbes Travel Guide Five-Star hotel come stocked with amazing amenities, from the practical to the thoughtful and luxurious. On the practical side, expect bug spray, a comprehensive sewing kit and Meyer's linen spray. On the luxurious side, a variety of Kiehl's products will be fully replenished every day, so feel free to slather on the grapefruit lotion, one our favorites.

4. Culinary program. The Point provides a truly incredible dining experience. The kitchen is presided over by chef Mark Levy, who opens up his kitchen to you literally 24 hours a day. Each morning, let your nose lead you to the wonderful smells of lunch and dinner preparations, which will be well under way. Wander on in to check out the blackboard for the day's menu. If you wake up in the middle of the night craving a snack, there's a good chance you'll find fresh-baked cookies there, too.

5. Staff. The team at The Point sports some of the most gracious and warm staff members you could hope to meet. Never imposing or obtrusive, they play charming hosts to your trip, turning something as ordinary as a hike into the extraordinary. Whether you're staying for one night or six, you will be looked after every step of the way. They seem to appear with just what you need, be it just a suggestion or a pair of hiking boots in your size so you don't have to miss out on that afternoon hike because yours are still at home.€"