What is the interior design of The White Barn Inn Restaurant?
Answers from Our Experts (1)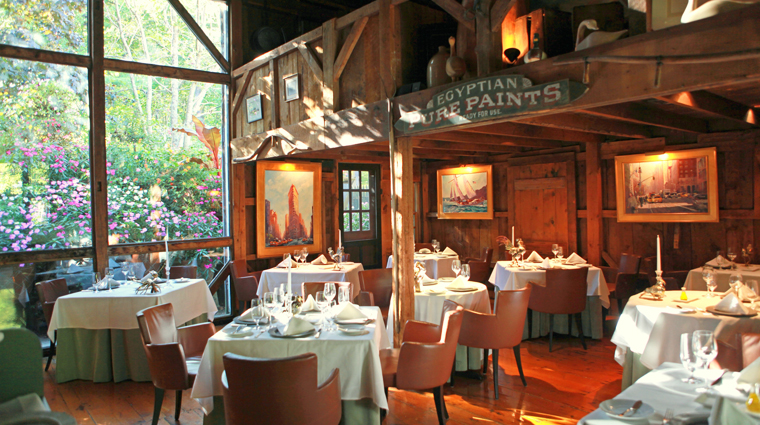 © TheWhiteBarnInn
The White Barn Inn Restaurant seamlessly creates a mood of antique elegance, consisting of a small bar and seating area and two dining rooms within a completely renovated barn. The design makes good use of the barn's high ceilings allowing both rooms to be open and airy with lots of exposed wood and vintage signage. The rustic appointments are then enhanced with stately white linens, delicate Riedel stemware, Villeroy & Boch china, and weighted silver cutlery. The back wall of both dining rooms includes a large picture window framing an illuminated garden (which is meticulously attended to) that's lush in color and content, and forever changing, dictated by the seasons.