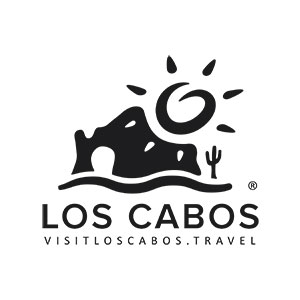 Los Cabos partners with Forbes Travel Guide to elevate visitor experience
ATLANTA and LOS CABOS, Mexico - August 11, 2022 — The Los Cabos Tourism Board today announced a new partnership with Forbes Travel Guide, the global authority on hospitality excellence, to enhance the visitor experience throughout Los Cabos, the region located along a 20-mile corridor on Mexico's Baja California Sur Peninsula.
This partnership includes comprehensive service training and health security verification to ensure high standards are maintained across all member hotels, restaurants, tour and event providers.
"Tourism is the heartbeat of Los Cabos, and the safety and health of our visitors and community have always been our top priority. This partnership with Forbes Travel Guide, made possible through our Los Cabos private trust (FIPROTUR), reinforces our commitment to the highest standards of service and the confidence tourists have about Los Cabos. It also strengthens the hospitality industry by providing additional resources for our partners," said Rodrigo Esponda, managing director of Los Cabos Tourism Board.
With over 60 years in the hospitality sector, Forbes Travel Guide is the global authority on genuine Five-Star service, having created the Five-Star rating system for hotels and today providing world-class professional development resources to many of the world's most prestigious hospitality brands.
"More than ever, visitors are looking for a sense of connection when they travel—not just a place to spend time. That connection comes from the incredible people guests encounter along every step of their stay," said Hermann Elger, Forbes Travel Guide CEO. "Los Cabos recognizes that investing in hospitality employees across the destination supports a consistent, warm and welcoming experience that will encourage guest satisfaction and growth in tourism, which benefits locals and tourists alike."
In Los Cabos, which encompasses the coastal towns of Cabo San Lucas and San José del Cabo, tourism is the heartbeat of the region; it not only comprises of 80% of the local economy, but also 90% of residents rely on the industry in some form.
In March 2021, Los Cabos became the world's first travel destination to be VERIFIED™ for health security. Sharecare VERIFIED™ with Forbes Travel Guide is a comprehensive facility verification that addresses public protocols and best practices related to COVID-19 and other health risks.
This partnership between the Los Cabos Tourism Board and Forbes Travel Guide includes a substantive training program encompassing both in-person training customized to the destination and scalable online training, as well as a continued commitment to VERIFIED™ health security.
Learn more about the Los Cabos Tourism Board at www.visitloscabos.travel.
About Los Cabos
Los Cabos, located at the tip of the 1,000-mile long Baja Peninsula, is one of the world's most diverse tourism destinations. Boasting a dramatic desert backdrop nestled by coastlines of the Pacific Ocean and Sea of Cortez and the iconic Arch at Land's End, Los Cabos is home to award-winning resorts and culinary offerings considered some of the finest available anywhere. A growing list of championship golf courses, rejuvenating spas, world-renowned sport fishing tournaments, and state of the art convention facilities add to the destination's unmatched appeal. For more information, images and videos from Los Cabos, please visit visitloscabos.travel, follow us on Twitter @LOSCABOSTOURISM and visit us on Facebook, LinkedIn, Instagram and YouTube.
About FIPROTUR
FIPROTUR Los Cabos is the private arm of the Los Cabos Tourism Board that contributes funds to help promote Los Cabos globally and maintain its reputation as a premiere tourist destination. Established in 2020, FIPROTUR is currently composed of 88 members from various sectors including banking, lodging, transportation services, DMC's, publishers, suppliers and restaurants.
About Forbes Travel Guide:
Forbes Travel Guide ("FTG"), the global authority on genuine Five-Star service, provides world-class professional services to the hospitality industry and other service-oriented businesses such as luxury retail, residential, healthcare and private clubs through bespoke training solutions, evaluation services and custom service standards. Started as Mobil Travel Guide in 1958, the company created the first Five-Star rating system in the United States. Today, in addition to providing professional services, FTG is the only independent, global rating system for luxury hotels, restaurants and spas. FTG's prestigious annual Star Awards can only be earned through the company's objective, in-person inspection process. For more information on FTG services, please visit partner.forbestravelguide.com.
About Sharecare
Sharecare is the leading digital health company that helps people—no matter where they are in their health journey—unify and manage all their health in one place. Our comprehensive and data-driven virtual health platform is designed to help people, providers, employers, health plans, government organizations, and communities optimize individual and population-wide well-being by driving positive behavior change. Driven by our philosophy that we are all together better, at Sharecare, we are committed to supporting each individual through the lens of their personal health and making high-quality care more accessible and affordable for everyone. To learn more, visit www.sharecare.com.