What are the beds like at The Sanctuary at Kiawah Island Golf Resort?
Answers from Our Experts (2)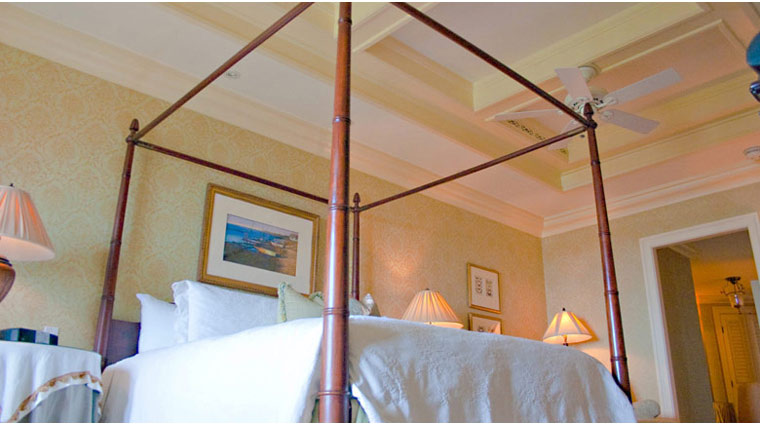 ©The Five Star Travel Corporation
As you climb into your room's custom two-poster bed, you'll know exactly why the hotel is called The Sanctuary at Kiawah Island. The dark wood bed comes with a plush mattress that allows you to drift off into a world of utter relaxation. The cloud-like mattress is part of Master Sleep's Luxury Comfort Premium Collection. It's topped with classic white sheets and pillowcases made by Liddell, a noteworthy manufacturer from Ireland. Each bed in the Forbes Travel Guide Five-Star hotel is adorned with a cluster of decorative pillows that pick up on either the yellow or green tone that each room exhibits. Toss those aside and sink your head into the down pillows as you lounge with a book in hand; a firmer variety of pillows is available if you prefer. The beds at The Sanctuary live up to the hotel's name and promise a good night's rest.
Custom-made in Omaha, the beds at The Sanctuary at Kiawah Island are traditional Low Country poster with very thick, supportive and comfortable mattresses. They provide an excellent night's sleep.